From Pentium 4 To Ryzen In A Decade
With another decade coming to a close, I like to look back at how computer technology has advanced and also to remember which PC specifications we thought were the mutt's nuts back in 2009. For my part, I was still rocking a Pentium 4 3.2Ghz  socket 478 (with hyperthreading, no less) on an Asus P400 motherboard, running operating systems from XP to Windows 7. But it was also a significant moment of upgrading since the old P4 had literally hit its limit — 4GB maximum memory for example — and the end of AGP, with Nvidia launching its first PCI-Express graphics card back in 2007. I'd built the Pentium 4 machine in 2004 for playing my favourite games, one of which was Crysis for which I needed a beefy video card, so I chose a Leadtek Winfast 6800GT 512MB. I hasten to add that the above photo is a P4 that I recently refurbished for the fun of it, but it's almost identical to my old machine.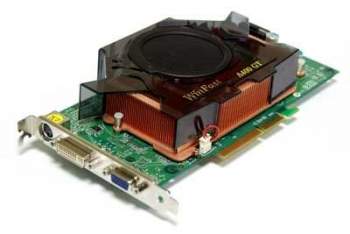 This particular card was the first one I'd bought that required external power, had a massive heatsink and was impressive to look at and play with. However, by the end of 2009, there really wasn't anywhere further I could go with the P4 and Crysis needed an even beefier PC, so it was time to upgrade.
Pentium 4 To Phenom Quad-Core
I'm not really a fanboy of any of the major players — Intel, AMD or Nvidia — it all depends on price versus performance. In 2010, Novatech UK was offering motherboard, CPU and memory bundles which suited my price range, so I opted for the following:
AMD Phenom 965 3.4Ghz quad-core
Gigabyte GA-770T-USB 3.0 motherboard
8GB DDR3 RAM
Sapphire Radeon HD5770 1 GB
Corsair 650W PSU
Saikano Shark case
Samsung 1.5 TB HDD
My cable management has improved somewhat since 2010, not to mention the arrival of PC cases that allow you to route cables much more efficiently. Colour coordination also became more important. I mean, orange SATA cables on a blue motherboard really hurt the eyes, not to mention case fans with crappy Molex connectors, rather than 3-pin PWM connectors.
Can It Run Crysis?
Crysis ran much better on this PC than the P4 of course, but even so, I had to keep the graphics at low to medium to average even a 45-50 FPS performance rate. It's worth pointing out that even now, Crysis at full blast will tax a modern machine built today, with the often-heard chant of 'Yes, but can it run Crysis?'
That's quite a feat for a game released in 2007, yet we all need more FPS, don't we? Fast as the Phenom 965 was in its day, games were becoming more demanding month by month, so as 2010 rolled into 2011, I upgraded the GPU to a Radeon 7950 and changed the stock AMD heatsink to an Arctic model with three heat pipes. This helped keep the CPU cooler when gaming and also meant I could play Crysis and other games at medium to high.
Looking at the above photo now, makes me cringe at the lack of cable management, which is not a pretty sight at all. However, I later upgraded the heatsink again to a Coolermaster V6 with six heat pipes and dual fans, and if my memory serves me correctly, the GPU to an MSI GTX970, one of the best selling Nvidia cards of all time.
Yes, It Can Run Crysis!
Looking back to computer tech from a decade ago is certainly fun and nostalgic, but there's no way I'd want to run any of those machines today as my main gaming rig. Sure, I refurbish older rigs for the hell of it, install Half-Life for a laugh and I certainly get a kick out of transforming a beaten up PC into something useable, perhaps for a collector. But with SSDs, M.2/NVMe drives, CPUs and GPUs now in the realms of super-fast, I can look back at those days as a huge learning curve. After all, it's the decade when I really dived into computer repairs and gaming rig builds. That's not to mention water cooling, full tower cases with superb cable management, RGB fans and if your wallet can stretch to it, not one mechanical drive or device in sight.
I'll just leave a couple of shots of my current rigs, knowing that the upgrade urge that began somewhere in the last decade, is sure to return, if it hasn't already.