Ubisoft May Close Your Account
Ubisoft is a French video game publisher and developer famous for the Assassin's Creed, Far Cry, and Tom Clancy franchises. I've had a Ubisoft account for more than 10 years and have around two dozen games in my Ubisoft Connect library. Although I don't fire it up on a regular basis, I am aware that this is needed from time to time in order to download game patches and updates which can often be tedious and very time consuming. But I didn't know that if your account is inactive for more than six months, Ubisoft will send you email saying that you have 30 days to log in to your account before it's deleted. Once your account, and its contents are deleted, it cannot be recovered, apparently.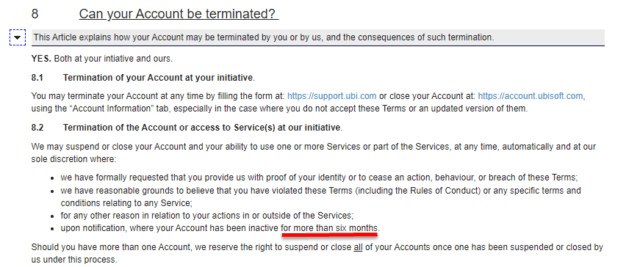 From what I can gather, Ubisoft is required by GDPR to delete personal information if retention is deemed no longer necessary. However, Ubisoft's US Terms Of Use (TOS) do not mention the six months period of inactivity, but it's safe to assume that action would be required in order to avoid a painful experience.
Your Game Library Is Valuable
It should be remembered that a game is not like a physical book where you own a copy of it. A video game company, much like most software, licenses you to play that game and in most circumstances, the right to use that license can be revoked for a variety of legal reasons, far too numerous and complicated to go into in this article. You may have spent hundreds to thousands of dollars on video games and watching that investment go up in a puff of smoke just because you weren't playing video games for whatever reason, would be both unpleasant and non-reversable.
It's also worth pointing out that it doesn't matter where you bought a Ubisoft game, the result would be the same if you ignored or simply didn't see the warning email. Most of my Ubisoft games were bought either through Steam, Epic Games or other online retailers, yet I still have to access those games through Ubisoft Connect. It could also be said that since the Ubisoft Connect platform it so utterly hopeless, uninspiring and buggy, it puts gamers off using it. I concur because the program is so crap that I have to enter my email and password each and every time I fire up the program in spite of telling it to remember me.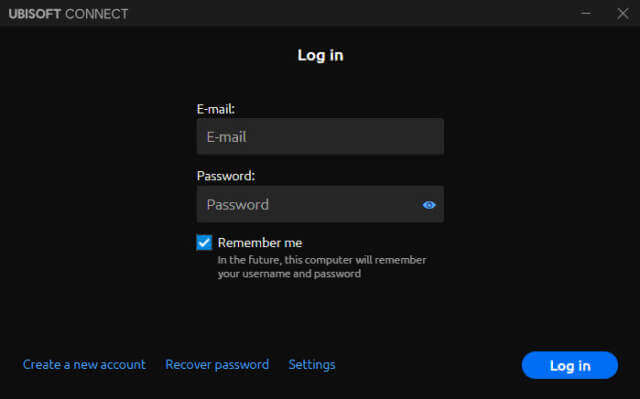 But in the end, that's not an excuse for risking the loss of your entire Ubisoft game library, so if you have a Ubisoft account, you'd be well-advised to log in to it from time to time and maybe while you're at it, zoom around a race track a few times or behead a zombie. You won't regret it.
—