The following excerpt is taken from the latest article published by Brian Krebs on his KrebsOnSecurity blog. The article evaluates the effectiveness of utilizing credit monitoring services to shield against identity theft based on Brian's own experiences, posing the question; "Are Credit Monitoring Services Worth It?"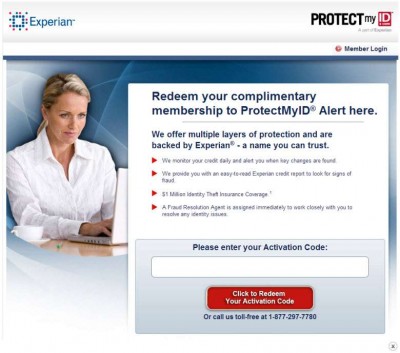 In the wake of one data breach after another, millions of Americans each year are offered credit monitoring services that promise to shield them from identity thieves. Although these services can help true victims step out from beneath the shadow of ID theft, the sad truth is that most services offer little in the way of real preventative protection against the fastest-growing crime in America.
Having purchased credit monitoring/protection services for the past 24 months — and having been the target of multiple identity theft attempts — I feel somewhat qualified to share my experience with readers. The biggest takeaway for me has been that although these services may alert you when someone opens or attempts to open a new line of credit in your name, most will do little — if anything — to block that activity. My take: If you're being offered free monitoring, it probably can't hurt to sign up, but you shouldn't expect the service to stop identity thieves from ruining your credit.
Avivah Litan, a fraud analyst at Gartner Inc., said offering credit monitoring has become the de facto public response for companies that experience a data breach, whether or not that breach resulted in the loss of personal information that could lead to actual identity theft (as opposed to mere credit card fraud).
"These are basically PR vehicles for most of the breached companies who offer credit report monitoring to potentially compromised consumers," Litan said. "Breached companies such as Target like to offer it as a good PR move even though it does absolutely nothing to compensate for the fact that a criminal stole credit card mag stripe account data. My advice for consumers has been – sure get it for free from one of the companies where your data has been compromised (and surely these days there is at least one).  But don't expect it to help much – by the time you get the alert, it's too late, the damage has been done.  It just shortens the time to detection so you may have a slightly improved chance of cleaning up the damage faster.  And you can get your credit reports three times a year from the government website for free which is almost just as good so why pay for it ever?"…
Brian goes on the discuss possible prevention and remedial options to help reduce exposure to identity theft.
You can read Brian's enlightening article in full here: Are Credit Monitoring Services Worth It?