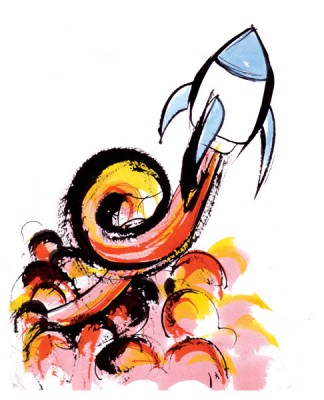 Who says you can't carry a torch for a toolbar?  While shortcuts and toolbars are ubiquitous to Windows, the Quick Launch toolbar was my favorite. Windows ditched (disabled) it in Windows 7.  I would have settled for Son of Quick Launch, but now you and I don't have to.
The power of Quick Launch is its accessibility.  Quick Launch roosts in your Taskbar and holds your favorite shortcuts. It is preceded by a dotted sizer button. With Quick Launch, you don't have to get to the desktop, click on the Start button, or remember any combination of keys to use shortcuts. Quick Launch is pretty much visible under most applications that are open (just like the Taskbar).  See image below.

If you're pining for Quick Launch like I was – here's how to get it:
Right click on a blank area of the Taskbar and click Toolbars>New Toolbar…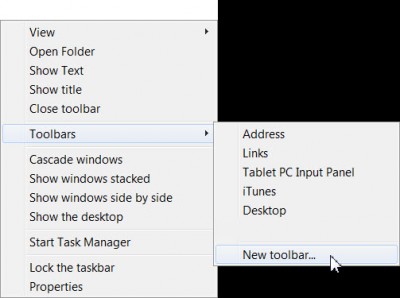 In the New Toolbar – Choose a Folder window, copy and paste the following text into the address/location box.
                                                %appdata%\\Microsoft\\Internet Explorer\\Quick Launch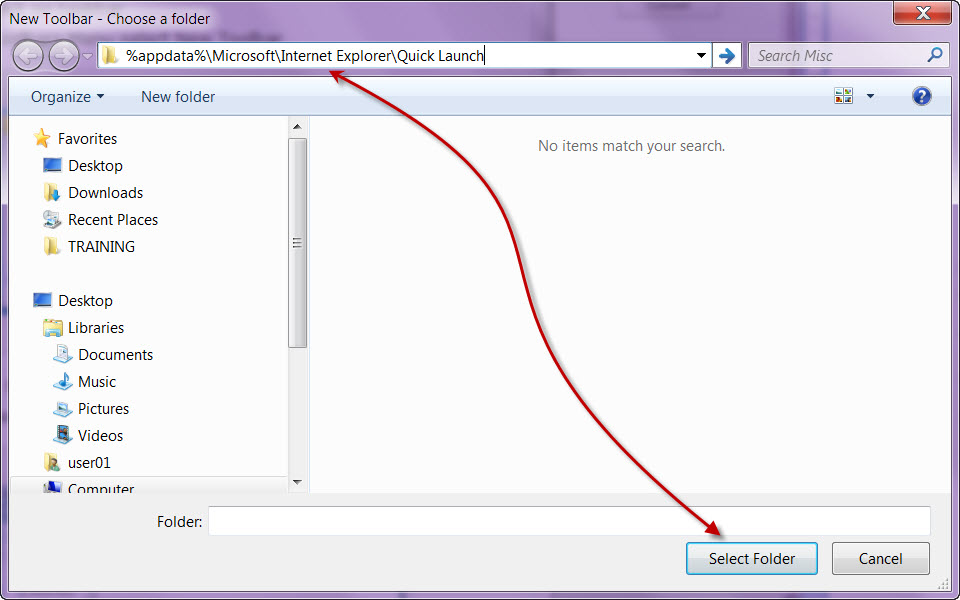 Once you have the correct data pasted, click Select Folder button in the same window.
Then click on the blue arrow to the right of the address/location box: 
The Quick Launch toolbar shows up crunched into the right side of your Taskbar.  Click and drag the dotted sizer to the left to pull the Quick Launch toolbar closer to the middle of your Taskbar.

To add shortcuts to Quick Launch, grab them from your desktop or Start Menu and drop them on your new toolbar.  As you drag an icon/app/doc/file – Quick Launch guides you to the drop zone.

Once you accumulate icons in the Quick Launch, you can customize them this way – Right-click on a blank area of the Quick Launch toolbar and do any of the following: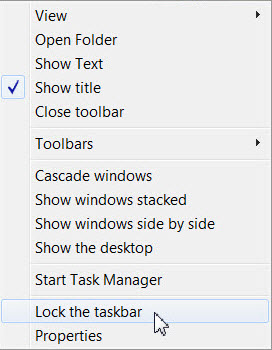 a. Make the icons larger by clicking View>Large Icons.
b. Remove the text next to the icons by  deselecting Show Text.
c. Remove the Quick Launch title by deselecting Show title.
d. Save and secure your options by clicking Lock the taskbar.
Mission accomplished. Now, whatever happened to that Show Desktop icon anyway?