BlazeVideo has organized a Mother's Day giveaway for its very good VideoFlick software. VideoFlick would normally sell for $29.95us but from now until 15th May you can get this excellent photo/video software absolutely free.
The software: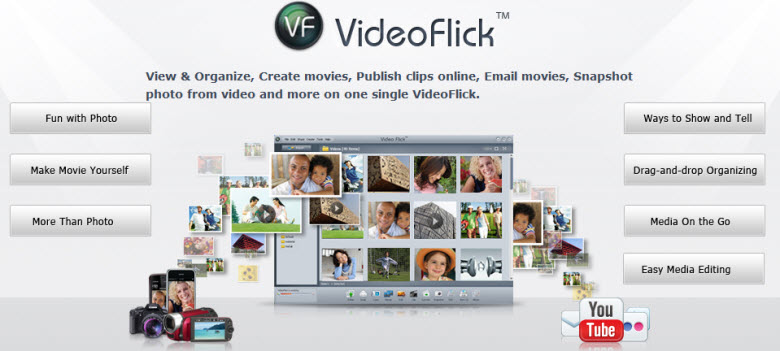 Highlights:
Photos: Quick and easy resize, crop, fix and enhance.
Video: Snapshots, crop, watermark, merge, clip, personalize.
Share: Online via YouTube, Flickr, etc. Or send attachment-free emails to make watching videos a breeze.
Drag 'n drop organizing.
Disc Creation: Enjoy finished videos/photos at home by producing DVD disc or CD disc.
Easy Media Editing: Numerous one-click enhancements.
Read more about VideoFlick and its features on the home page here: http://www.blazevideo.com/videoflick/
How To Get It:
Just visit the BlazeVideo Mother's Day giveaway page here… http://www.blazevideo.com/promotion/… type a genuine email address into the box provided and then click on the "Get it Free" button.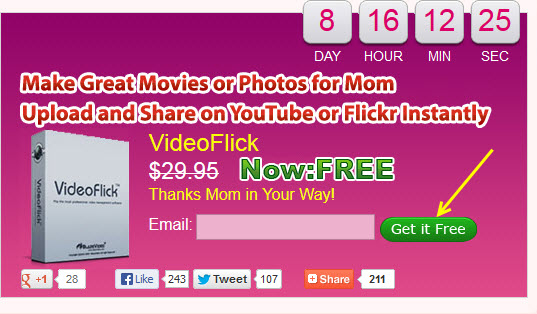 Soon after, you will receive an email from BlazeVideo which includes a download link and your license code.
Enjoy!!