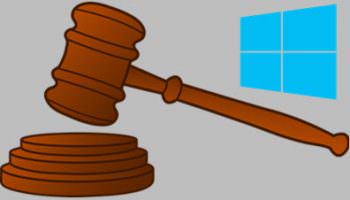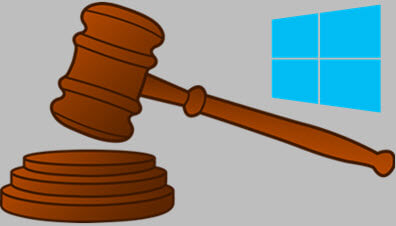 The Windows 10 free upgrade period may have expired but legal repercussions from Microsoft's heavy-handed upgrade practices are set to continue on for some time yet. In separate class action law suits: three Florida men have sued the company alleging that its Windows 10 upgrade notifications and offers constitute unsolicited electronic advertisements as well as violating FTC law on deceptive and unfair business practices. A second suit, filed in Haifa, Israel, alleges that Microsoft installed Windows 10 on users' computers without their consent.
Microsoft has denied any wrongdoing and is quoted as saying: "We believe the plaintiffs' claims are without merit and we are confident we'll be successful in court." Microsoft also claims that upgrading to Windows 10 was a choice, not a requirement. <source>
Choice or Requirement?
I've said all along that, although I do like Windows 10 and see no problem with the so-called telemetry and privacy issues, the tactics employed by Microsoft to relentlessly push the upgrade onto customers have been dubious to say the least, perhaps at times even crossing the line to unethical and deceptive.

One never knows how these things might play out in court, the law is an ass after all, but there is no doubt that Microsoft's tactics have blurred the line between the definitions of "choice" and "requirement". I personally know a number of users whose machines have been upgraded to Windows 10 without their consent and, considering the successful law suit by a California woman earlier this year who was awarded $10,000 on the basis that an unsolicited Windows 10 upgrade damaged her business computer, it would seem that, in this regard anyway, a precedent has already been set.
Regardless of the outcome, Microsoft has alienated a lot of customers with its aggressive, intrusive, and at times sneaky upgrade practices. Personally, I believe the company can only do further harm by defending its actions and would be much better off just admitting its been overzealous. This is a time for Microsoft to be mending, not defending.
What do you think?
—