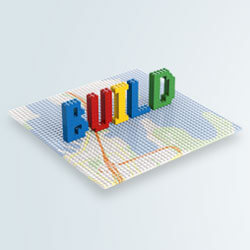 Legos Teams With Chrome
The LEGO company has teamed up with Google to make something that I think is really cool. It's called Build with Chrome, and you get to design things online with virtual LEGO bricks.  I play with the real ones as well.
I said Legos were for the kids when they were growing up.  <Insert evil laugh here>  They were for ME!
Please complete the Build Academy first before you do anything else.  There are also YouTube videos for projects that show you how to do additional things. In the meantime, here's a short tutorial for you to enjoy  (Video Clip 28:20):
To get started, go to the Build with Chrome Website (will not work on other browsers as it is a collaboration between Google & Lego).
There are three modes:  Explore All Builds, Build Academy, and Start Build
Explore All Builds
Allows you to explore buildings, even 2D structures, vehicles, characters, and random objects on a Google Map
Each object is categorized
You are able to zoom in/out of the map
You can search by the most popular structures, your own structures, and publish them to Google Plus
Build Academy
Allows you to master your building skills by completing challenges:
Provides practice and training to build structures in various locations
Will provide you with different tips and tricks to use for your structure
Start Build
Allows you to be a build a structure using your own creativity and imagination
Allows you to publish your structure to a Google Map using your account
This application will allow you to:
Select different color LEGO pieces
Select a variety of LEGO pieces to include in your structure
Rotate the pieces
Zoom in/out of the structure
Rotate and display your structure in 3D on a Google Map
Easy to add and remove LEGO pieces from your structure
Tips to know
Left click – place brick                               Mouse wheel – Zoom
Right Click – remove brick                       Arrow Keys – Rotate Brick
Spacebar + Drag – Rotate                         Ctrl + z – Undo
To change colors – Hover over the color swatch & select the color
Have fun! I know my class loved this as well as myself.
—