One of the things that I find useful when setting up my email account notifications in iOS 6 is the ability to create custom vibrations.  It's pretty easy to do and I like the ability to customize a vibration pattern for each email account.  Here's how to create a custom vibration.
To get started, launch the Settings app on your iPhone and tap on Notifications.  Scroll down to 'Mail' in the 'In Notification Center' list.  Tap on Mail, then select an email account.   To create a new vibration pattern, do the following steps.
STEP 1 – New Mail Sound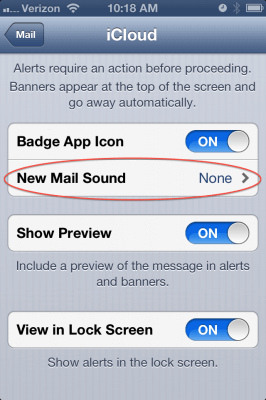 Tap 'New Mail Sound'.
STEP 2 – Vibration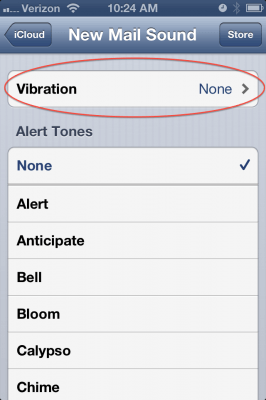 Tap 'Vibration'.
STEP 3 – Create New Vibration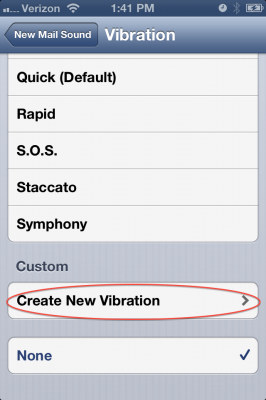 Tap 'Create New Vibration'.
STEP 4 – Tap your Custom Vibration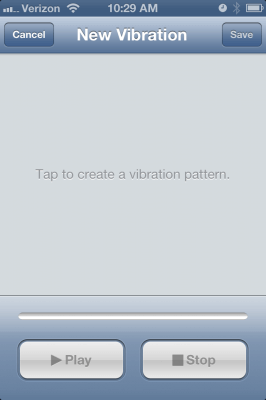 When you see this screen, tap out on the screen what the vibration should be.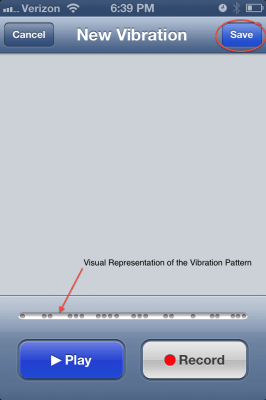 Play it back and select 'Save'.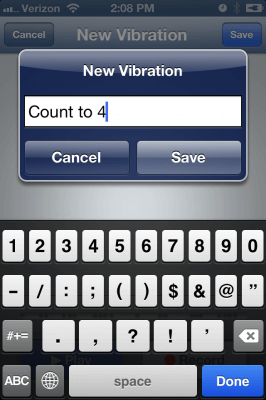 Enter the name of the custom vibration and hit 'Save'.
STEP 5 – Selecting your Custom Vibration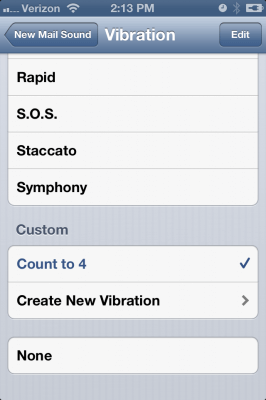 The custom vibration will now show up on your 'Custom' list and can be used by any of your email accounts as well as for your incoming calls.
Pretty easy and a nice feature.  I'm not a big fan of some of the standard vibrations so I've created a few distinct ones of my own.