What Is IPTV?
Internet Protocol television (IPTV) is the delivery of television content over Internet Protocol (IP) networks. The strict definitions are:
IPTV: Television from providers like Prism TV, delivered over the Internet via a privately-managed network
OTT Streaming: Television from third-party services like Netflix and YouTube, delivered over the open Internet
We've finally decided to cut the cable due to the costs involved and whilst exploring the Apps on our Smart TV I came across  Smart IPTV, so decided to investigate having realised that we would no longer have access to live sports. I'm a rugby fan so with the Rugby World Cup coming up in September, I needed to find out whether a live stream would be available.
The very fact that an IPTV App is installed on our TV means that watching streaming television over IPTV must be legal, right? Yes and no, because recently there's been an explosion of websites offering TV streams and it's questionable as to whether some of them are infringing copyright laws. If you know where to look for subscription services on sites like Reddit, you'll be able to find dozens of IPTV providers who charge anything from $5 per month to $20 per month for access to live TV channels from around the world. Many of the providers are surprisingly sophisticated, with web Apps, Apps for devices like Android TV and Roku, and even fully-fleshed out TV guides. Often, these services are illegal, though.
I, however, wanted to see how this all worked on our fancy TV so began to investigate further. It turns out that there are a number of simple steps to follow, the first being to launch the Smart IPTV App, after which you'll be presented with a message saying that you have a seven-day trial and you need to add a playlist to the SIPTV website.
I had no idea what a playlist meant but on further investigation discovered:
M3U (MP3 URL or Moving Picture Experts Group Audio Layer 3 Uniform Resource Locator in full) is a computer file format for a multimedia playlist. Although originally designed for audio files, such as MP3, it is commonly used to point media players to audio and video sources, including online sources.
I then went to the Smart IPTV support page, downloaded an example playlist and added it (along with the Mac address of our TV) to the My List page as per the image below:
I then launched the App again and the sample channels played just like normal TV which was very impressive. Also, it's important to note that Smart IPTV and similar Apps don't include any channels at all and playlists are simply text files with a .m3u extension. Below is a sample .m3u file.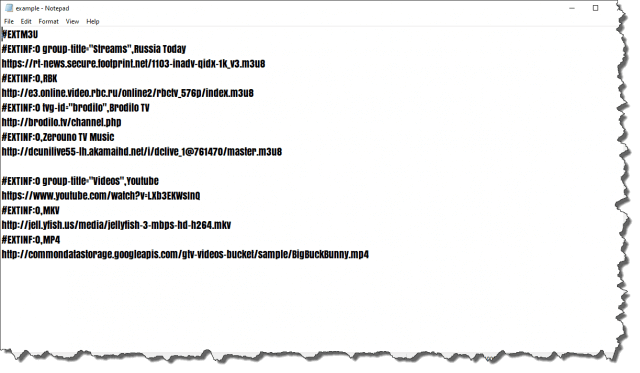 Naturally, my first thought was that all this jiggery-pokery was some kind of piracy but, in fact, it isn't. Smart IPTV is an App that allows you to use IPTV over the Internet, just like any other similar App. VLC is a program that will do the same on your PC, or an iPod will play your music for you. The point is, where the media is acquired from and whether copyright laws are being infringed. This certainly appears to be a grey area in legal terms and quoting from this article at MakeUseOf:
In the United States, there's an oft-repeated trope that streaming copyrighted material is not illegal. The argument claims it's only illegal if you download it.

This is entirely false.

By watching any video that requires buffering, you are technically downloading illegal content onto your computer and are thus in breach of the law. Some services will even make an entire temporary copy of the video in a cache.

And that's where the legal gray area arises. For a copy, the copy has to be visible for more than a transitory period of time. The amount of time that qualifies as 'transitory' is not defined in law and has not been tested in the courts.

Of course, even if you're in breach, the likelihood of a copyright owner chasing a single user through the courts is small.
How Many Channels Do You Need?
Having cut the cord we're now left with Netflix, and Amazon Prime, which we subscribed to only last week. Surely, that's more than enough to choose from, isn't it? It probably is, especially since we only watch about three hours of TV per night, but I was curious. What if I could watch my favourite UK TV channels without straying into illegal territory?
Now I was getting even more curious, so I paid the one-off €4.99 fee for the Smart IPTV App (remember, they don't provide any content) and decided to do some searching around for legit IPTV services which in itself is a minefield of temptation and snake oil. According to many, the best legal IPTV providers are:
Hulu + Live TV – US only
Sling TV – US only
Pluto TV- US only
DirecTV Now
USTVnow
PlayStation Vue
BBC iPlayer – UK only
YouTube TV
(Netflix)
(Amazon Prime)
Searching for "the best IPTV service" brings up thousands of websites and the selections seem to fall into a legit and grey hat, but it's never clear how and why a service may fall into the latter category. How do we know that an IPTV service is not legit? Probably because they advertise anything between 500 and 16,000 channels being available when clearly no legit provider could manage that amount of channels in their contracts with the various TV companies around the world.
The bottom line here is that legit IPTV isn't cheap and because of geolocation, not all operate where you live, unless you use a VPN (which can't be done on a smart TV). Hulu, for example, costs around $5.99 a month for the basic package, rising to nearly $50 and as far as I can tell, is only available in the US– which isn't made clear on their website.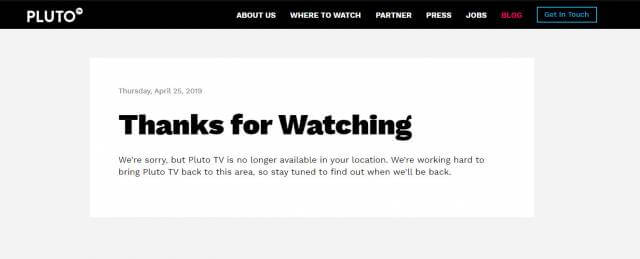 In the end, I tried a 24-hour trial from an IPTV provider recommended to me and I must say that I was very impressed by both the quality and the speed at which the content was delivered with very little buffering at all.
Anyway, if and when I decide on which IPTV provider to go for, I'd like the content to be of a UK flavour so this may take a while to decide. In the meantime, I'll be playing around with numerous free trials, whilst trying to assess what's grey hat, what's legit and what's definitely not.
—