When I first got into the internet and email I settled on The Mozilla Suite as my web browser and email client (Opera was my second browser). Then The Mozilla Foundation gave up the suite and it became SeaMonkey. At the same time, I switched to Opera as my main browser and SeaMonkey became my second one. To this day I still use the email client built into the SeaMonkey Suite. I admit the browser really needs a complete overall. Sometimes I still use RSS feeds to subscribe to news, updates, and so on.
RSS – Rich Site Summary according to Wikipedia
RSS is a type of web feed which allows users to access updates to online content in a standardized, computer-readable format. These feeds can, for example, allow a user to keep track of many different websites in a single news aggregator.
I want RSS feeds to open up in SeaMonkey's email so the solution is simple. I open the web page in the SeaMonkey browser and click on the provided link, look for the RSS logo and it automatically sets up a folder in the Blogs & News Feeds section of the email program.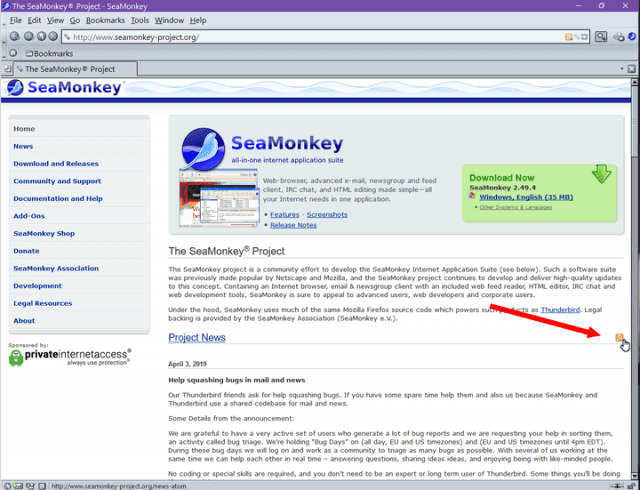 If you click on the RSS feed icon in Opera, it will automatically send you to its Newsfeed page. You can then click on the Add to my sources button in the top left-hand corner.
Firefox doesn't know what to do with the file. And asks if you want to download it or not.
Chrome will just open the web page associated with the feed (usually .xml format).
There is another way to add it to SeaMonkey. Open SeaMonkey email and click on Blogs & News Feeds (left-hand side). Then on the right-hand side, click on Manage subscriptions.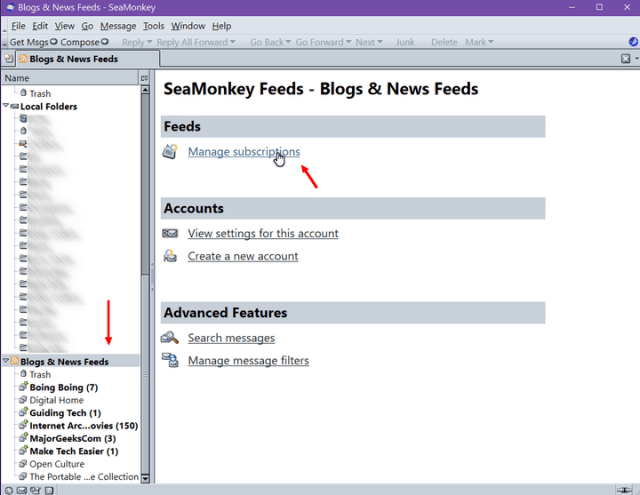 In the small box that opens labeled Feed Subscriptions, paste the URL of the feed. In my example, I entered the feed address of SeaMonkey and clicked on Add.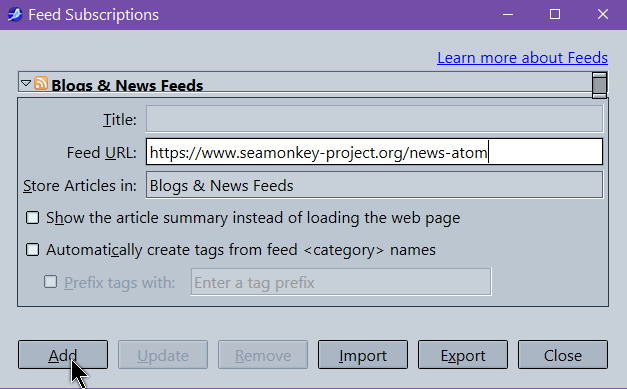 Now you can read your feeds like you would an email.
—