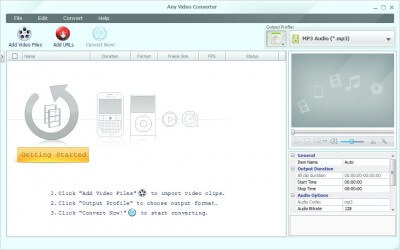 Why Remove the Video but Keep the Audio?
There may be many reasons to do this. Perhaps you want to play the audio on an MP3 player, or create a CD/DVD of your favorite tunes. Maybe you'd like to listen to them on your mobile device? There are countless reasons for doing so and are limited only by your imagination.
Any Video Converter
I've been using the free version of Any Video Converter for years now and have no complaints. It's fast and easy to use. It has a great help system plus plenty of support on their web site including video tutorials. It also supports a huge number of file formats, as well. Here's a short-list:

Any Video Converter Installation
Installation is very basic. There is only one suggestion I would make. Don't install the AVG Security Toolbar.
I can't speak from personal experience but judging from all the questions I receive about how to remove it suggests that it isn't too popular.
Here's a shot of the installation window to watch out for: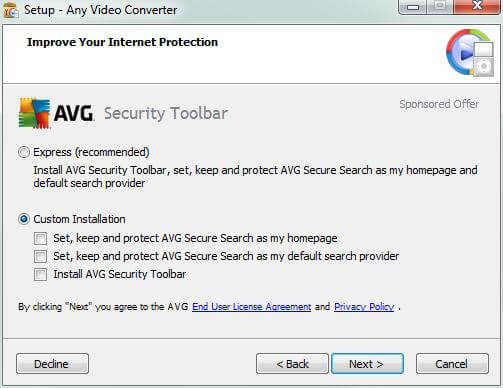 Be sure to click the Custom Installation radio button and Un-check all the boxes beneath it. I find the Decline Button to be confusing and redundant. I have never clicked it. Maybe I'll be brave one day and see what happens.
Just click Next and move on…
Any Video Converter Usage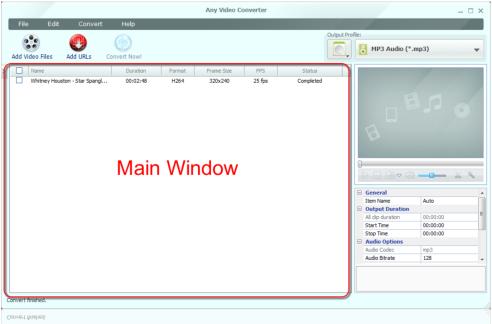 Using AVC couldn't be more intuitive. Merely drag and drop files into the Main Window. You can even drag videos off the internet if you like and AVC will download them for you.
When you are finished adding files choose the output format. In the above image you can see that I have chosen the MP3 format.
The Whitney Houston video I selected is roughly 18MB in size and took about 3 seconds to convert it to a 2MB MP3 file. Pretty quick!
You won't lose the original video file, either. Nothing gets erased in the process.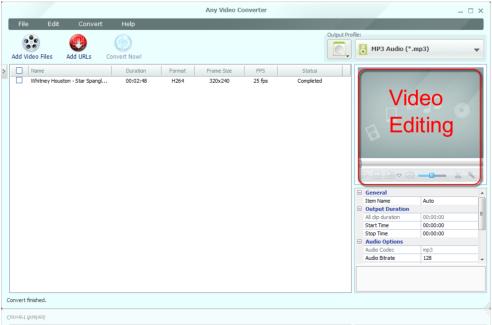 You can also view your videos right in the application. You may also do some simple editing tasks here as well.
The pane below this allows you to change audio settings such as bit rate and duration.
Conclusions
In the free version after all conversions are complete you will get a nag screen promoting their Pro Version of the software. Considering how versatile and useful this product is, a nag screen seems like a small price to pay.
There is also a version for the Mac.
At the time of this writing the Pro Version price is listed as $29.95 (US). There is also an Ultimate version currently on sale for $44.95.
—
Disclaimer:
I am in no way affiliated with AVC and will receive no remuneration for recommending this software. I simply like it, find it to be useful, and hope you will, too.