Have you noticed a new icon that has suddenly appeared in the notification area of your Taskbar? By now, most Windows 7 and Windows 8/8.1 users will have received the Windows 10 Upgrade notice providing an option for users to "reserve" their free upgrade – which means the Windows 10 upgrade will then be automatically delivered immediately after it becomes available.

Pushing an upgrade notification at this early stage is an unusual move from Microsoft but not entirely unexpected. If you're seeing the notice to reserve your free copy of Windows 10, it means that your PC is ready to receive the new version of the operating system. Personally, it doesn't bother me that much but if you want to get rid of the icon and prevent the notice from displaying, you'll need to uninstall update KB3035583, here's how:
Navigate to Control Panel>Programs and Features and in the left hand panel click View installed updates: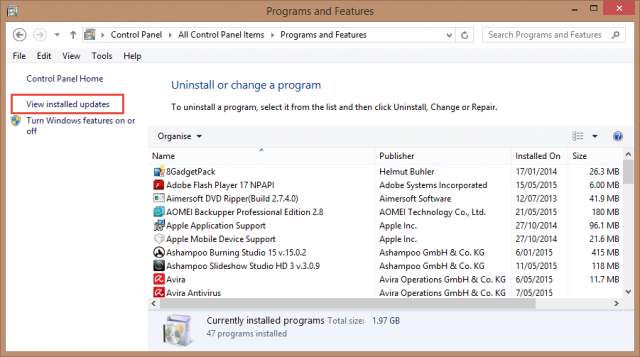 Type KB3035583 into the search box. When the search has completed, highlight the update in the main panel (left click) and then click Uninstall: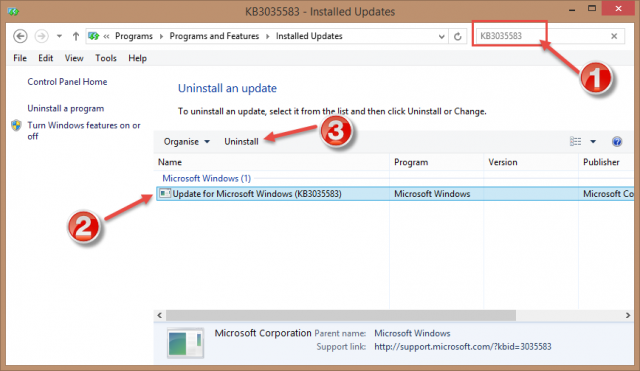 Restart your PC and the notice should be gone.
You'll also need to block the update from being installed again, especially if you have Windows Update set to "automatic":
Go to Windows Update and click Check for updates (in the left hand panel)
Click the "important update is available" link
Right click the update and select Hide update:
How To Cancel Your Windows 10 Upgrade Reservation
If you've already utilized the option to reserve your Windows 10 upgrade but have had a change of heart and would prefer to wait and see, it's quite simple to cancel the process:
Right-click the system tray icon and select Check your upgrade status
In the upper left corner, click the menu button (3 horizontal bars), and choose View information, then click Cancel reservation.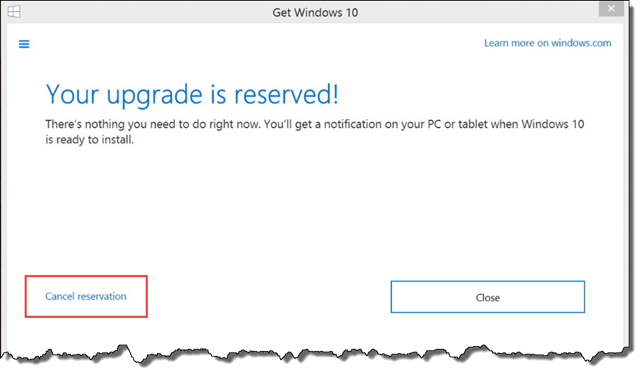 Of course, you can still choose to reserve your Windows 10 upgrade at any time by simply re-installing the KB3035583 update and going through the reservation process again.
NOTE

: It's now official – Windows 10 is set for general release on 29th July.