YouTube is a great place to find How-To videos, funny kid videos and much more (don't even talk to me about the song Baby Shark!). Some of us have tried our hand at running our own YouTube Channel– even I have dabbled in it and I'm in the works on another. If you haven't noticed, DavesComputerTips has one set up too (make sure you Subscribe to our channel). With that being said, I have had some of my clients ask me how they could delete their channel. You would be surprised how many people need to know how to do this. Deleting your YouTube channel is a big decision, especially if you have a lot of time and energy into it. Some of the reasons I have heard are:
I no longer need this channel
I said something stupid online, made some people mad (some famous YouTubers know this too well), and am now quitting
I accidentally created two and only need one
Whatever your reason for wanting to do this I'm here to help you out. It is harder to make the decision than to actually delete it! Once you have made up your mind on it follow these steps and you will be done. WARNING: There is no undo, so be sure you want to delete your channel.
How To Delete Your YouTube Channel
Step 1: Let us get started by heading over to YouTube and sign in.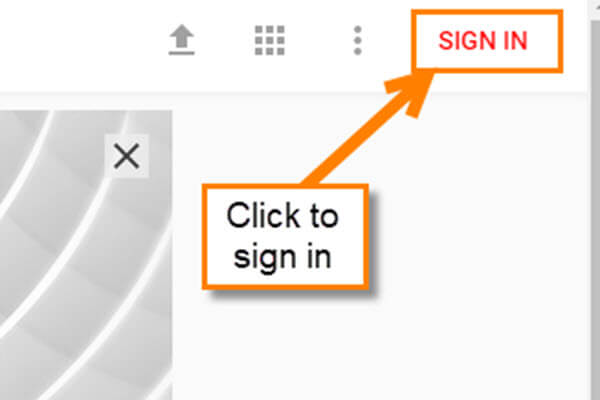 Step 2: Once in, head up to the right and hover/click on your profile image– this will open up a drop-down menu. If you have more than one YouTube account, you can switch to the others here. You need to be on the YouTube account that has your channel attached. To do this, click on the Switch Account option. If you are already on the account that has your YouTube channel, then you can skip this part and head to Step 3.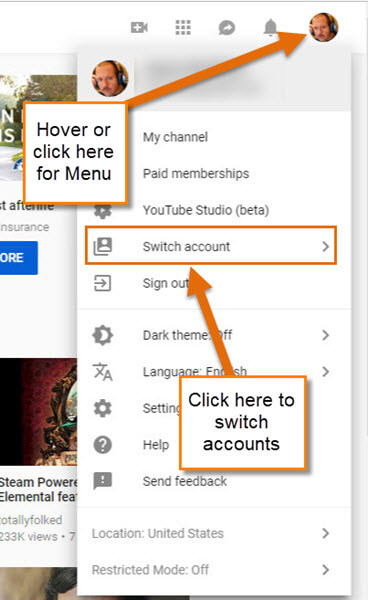 Step 2.1: This will offer you the other accounts you have associated with Gmail. Choose the one that you would like to work on. I will choose Daves Computer Tips.
Step 3: Now that we are in the right account, go back to the top profile image and click it. From here, you will want to click on the Settings gear icon.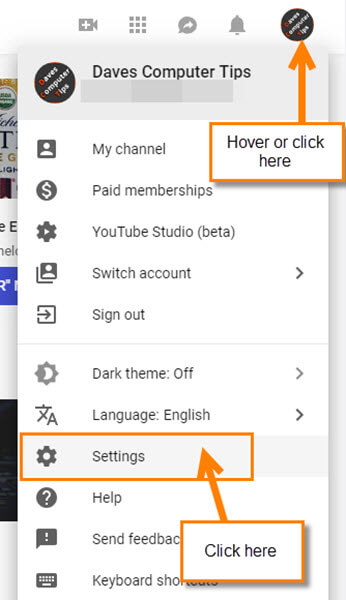 Step 4: Now that we are on the Settings screen, look to the left menu. At the bottom, you will see Advanced Settings. Click it.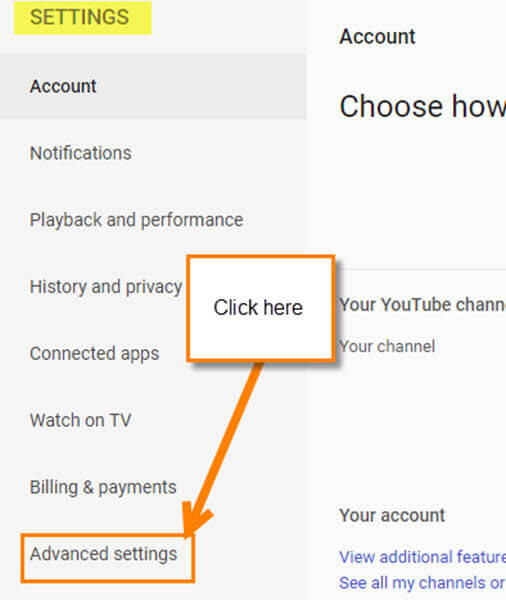 Step 5: Here is the page where you can do the dirty work. On this screen, scroll down until you see the button called Delete Channel— it is easy to find. Make sure you are on the right channel before you delete. What I do is head back to the top-right corner to where my profile image is. Click on it and verify you are on the right YouTube Channel account. There will be other places that will let you know you are on the correct channel. I like to double-check everything, especially when deleting my accounts. Now head back and click the Delete Channel button at the bottom.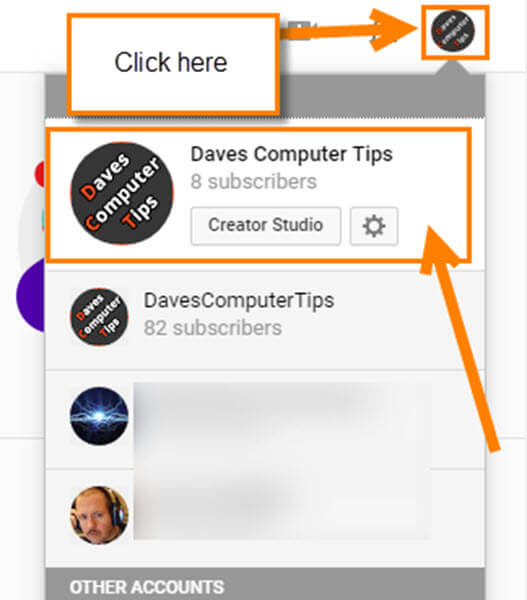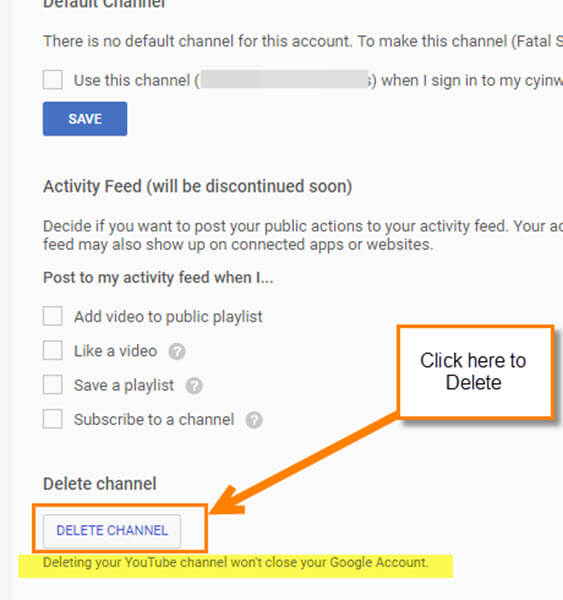 Step 6: After clicking the Delete Channel button you will be asked to enter in your Gmail account password. This is to verify that you are the owner of the account. Once you have keyed in the password, click the Next button.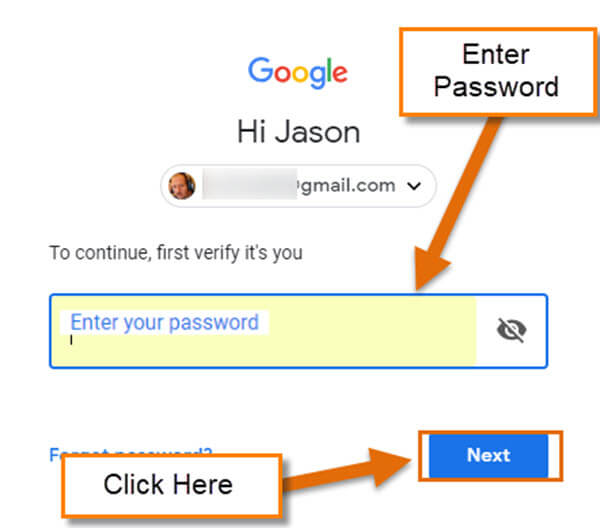 Step 7: Once this is verified you will be taken to the Remove YouTube Content window. In this window you have two choices:
I want to hide my content
I want to permanently delete my content
For this article, we want to choose door number two. Now some information will appear detailing what you are about to do. Check the box and click the blue button labeled Delete My Content.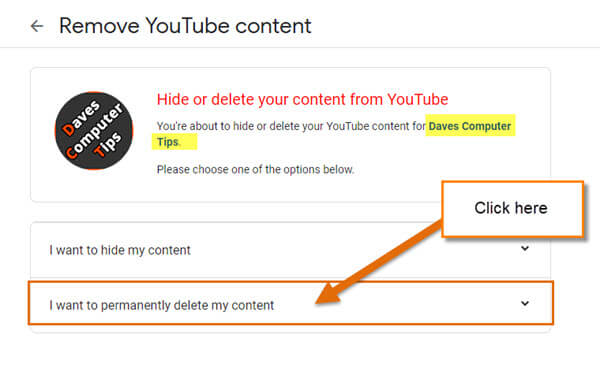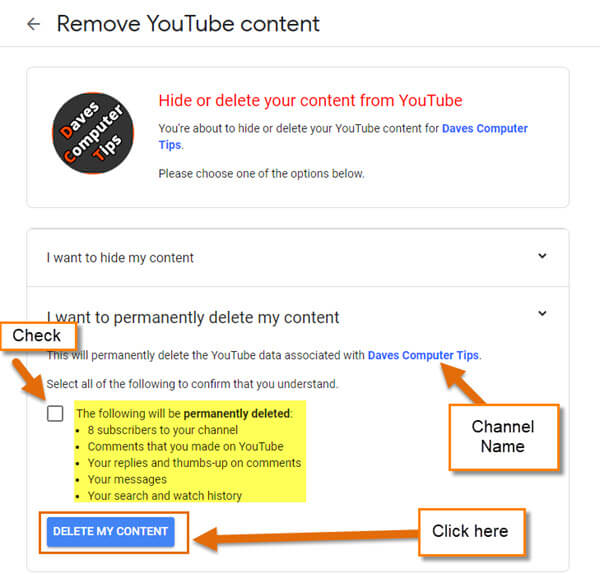 Step 8: Here is the last step that will appear before you finish the deletion process, so make sure you are wanting to do this. They will ask for you to type in the channel name to confirm. YouTube wants to make sure you don't delete your channel by accident (which I appreciate). You will also see that they tell you which Channel you are about to delete right above this box. It never hurts to triple check :). After you key in the channel name, click the Delete My Content link. DONE!!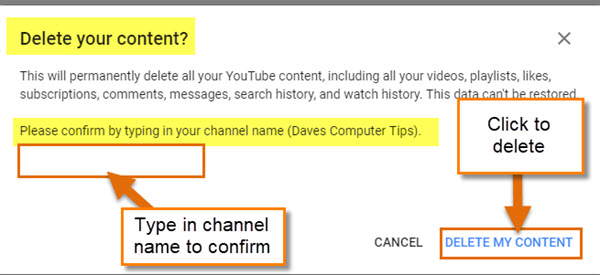 Now you have deleted your YouTube Channel. Time to relax and know that it is all over.
Here's a short video demonstrating the process:
To watch more How-To videos like this one, check out our Dave's Computer Tips YouTube Channel. We'll be adding more videos in the future.
—