You'll probably be aware by now that Windows 8 boots into the Start screen by default and there is no magic button to change that behavior. To be honest, it doesn't bother me in the least… after all, accessing the desktop from within the Start menu requires just a single click and, quick as a flash, you're there.
Still, I appreciate it could be annoying for some so here is a workaround which will see your Windows 8 machine booting directly to the desktop:
From within the Start screen; open the Charms menu by moving the mouse pointer to the right hand bottom or top corner of the screen. Click Search and type "schedule" into the dialogue box. Click Settings and select "Schedule Tasks":

Click Task Scheduler Library from the left pane and then click on Create Basic Task in the right pane: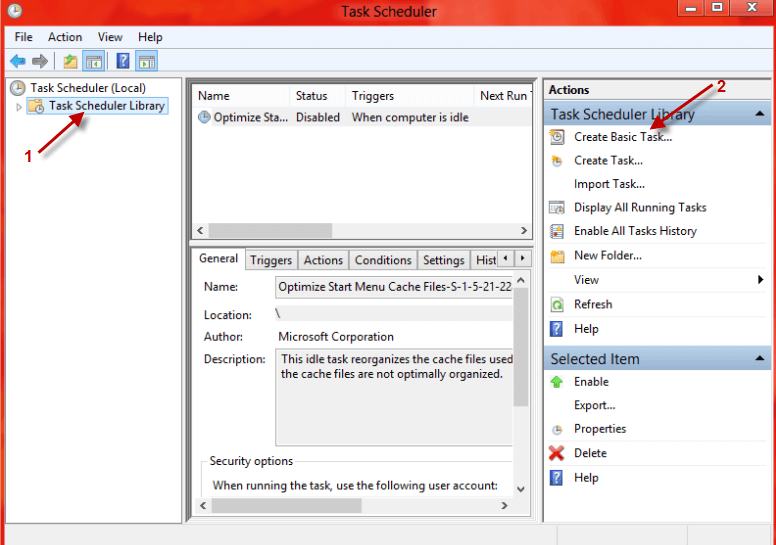 Type in a suitable name, such as Boot to Desktop – click Next: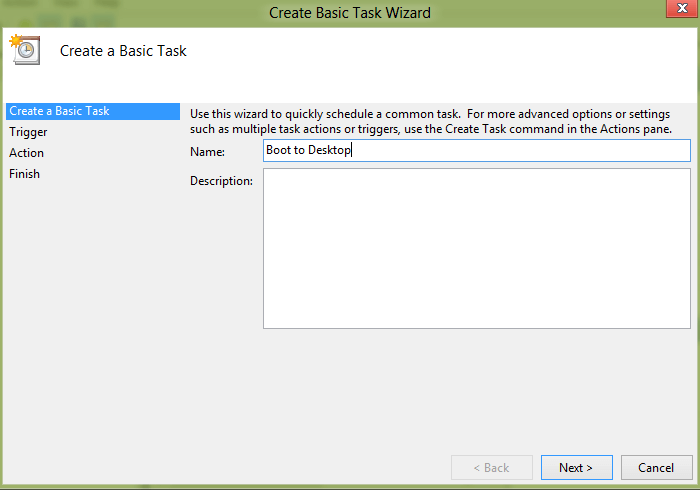 Select the Trigger "When I log on" – click Next:
Select the Action "Start a Program" – click Next: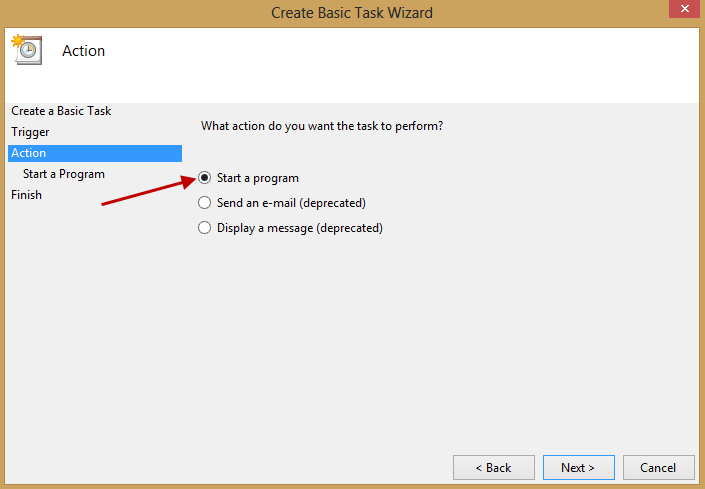 Type explorer into the 'Program/script' dialogue box: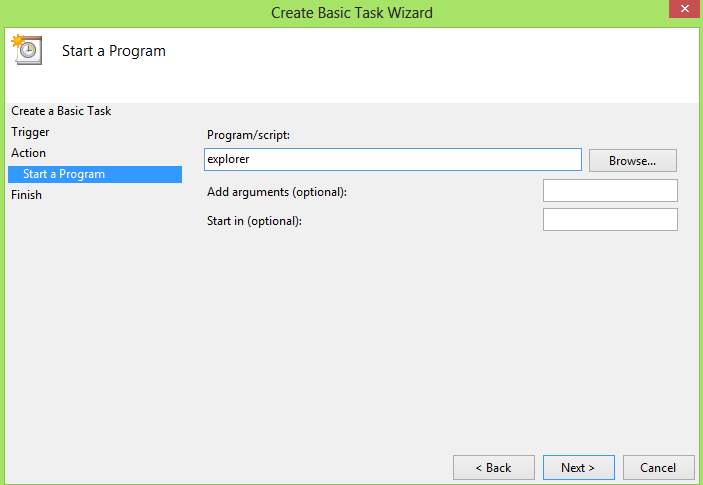 Click Next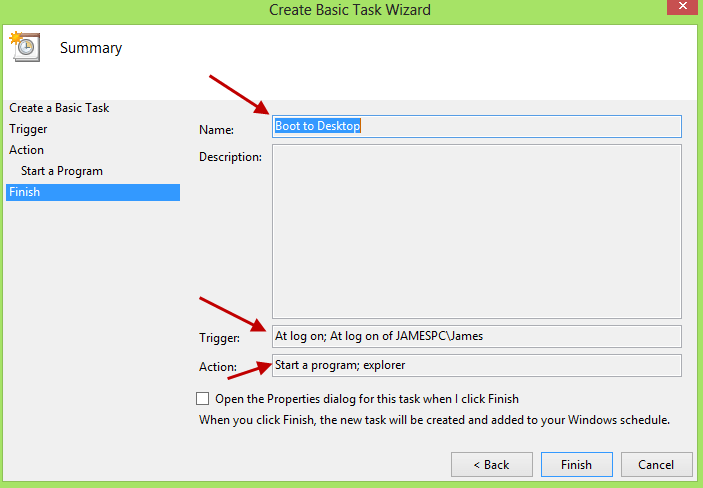 Click Finish.