My system is getting a bit flaky so I'm torn between a reset, reinstall or wait for the next update. Sometimes you can clear up your problems by creating a new account. So here's how to create a new account in Windows 10.
Start typing account in the search bar. In the list that pops up, click on Add, edit or remove other users.
In the window that opens, it's probably already selected but if not, down the left-hand side click on Family & other users. Towards the bottom on the right -and side, click on Add someone else to this PC.
In the next window, since I want a local account (I don't want to use my email and password), I clicked on I don't have this person's sign-in information.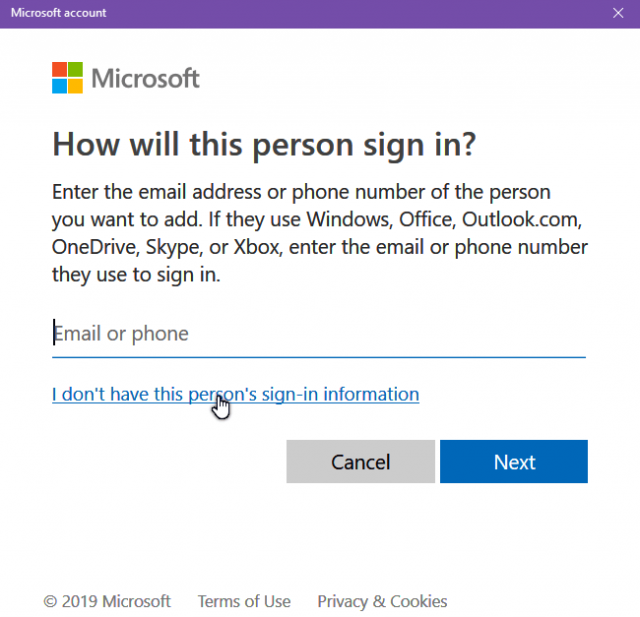 In the Create account window that opens next, click on the blue link that says Add a user without a Microsoft account.
Now type in a user name and password. If you want no password on this account, leave it blank.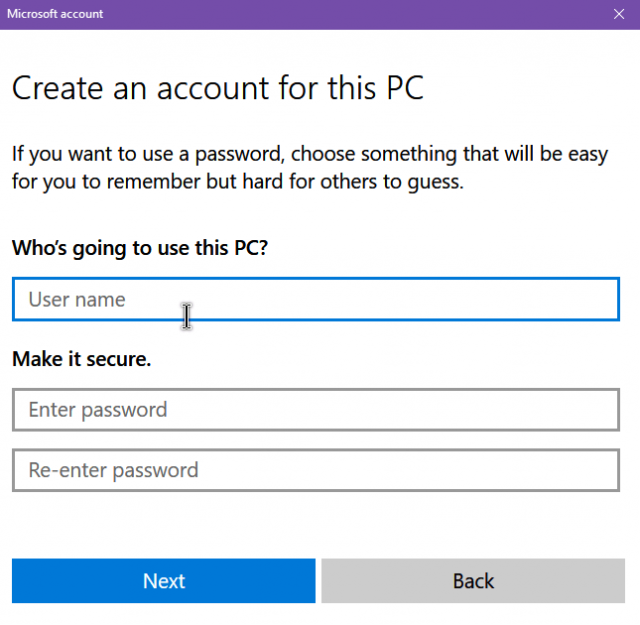 Otherwise, once you type in your password and then re-enter it, the box will expand and you'll have to choose three security questions. So click on and select each question and put in an answer for each and then select Next.
Now you will notice in the Family & other users section your newly created account. In my example, it's Alucard (son of Dracula, draculA spelled backward). So I clicked on the Change account type button because I wanted to give the account Administrative privileges.
Two new options appeared. And if you have an account already set up and want to remove it, here is where you do it.
In the Change account type box that opens click on Administrator. Then OK. For security reasons, it's usually recommended to run your own account as Standard but I prefer to live on the edge.
Standard User limits what changes you can make to the system like installing programs. In a standard account trying to install a program will prompt you for your Windows login password. The Administrator account allows you to do this after a security warning prompt. It's a good way to control your children's accounts or limit the access of relatives and friends to changing your system setup.
Now to finish, log out and log in to your new account. Click on the Start button and then on the little icon that represents your account, in my case Alucard.
The first time you use it you'll be asked to make some choices:
The first is Do more with your voice. It's your choice but I picked Don't use online speech recognition and clicked on Accept
Let Microsoft and apps use your location: No
Improve inking & typing: No
Get tailored experiences with diagnostic data: No
Let apps use advertising ID: No
Again, your choices. You'll be prompted for the password for your new account and will let you in.
FYI, this didn't solve my problem. So reset, reinstall, or wait?
—