Giveaways & Contests
Dave's Computer Tips is working hard to bring top-quality software to our readers. Please note that none of the upcoming contests and giveaways in the following list are etched in stone. Changes may be made to this list at any time.
Here's what's happening…
---
Expired Contests & Giveaways!
Winners Announced!
[message type="info"]
ASCOMP Secure Eraser Pro Giveaway Contest!
This contest has now expired. Winners will be notified by eMail.
Gerallt Bath
Edward Dawson
Robert Rozijn
Larry Rydel
Mickey Fradenburg
Congratulations to the Winners and Thank You to everyone who participated!
[/message]
Ascomp Secure Eraser
Ascomp has offered our DCT readers five licenses to giveaway for their product Secure Eraser.
"Because it's been deleted from your hard drive, doesn't mean it's gone forever. As long as the information was not overwritten, anyone can restore it at any time. It gets even more complicated, if a computer has been resold or given away.
Secure Eraser uses the most renowned method of data disposal and overwrites sensitive information in such a sure way that it can never be retrieved – even with specialized software. Our multiple award-winning solutions for definitively destroying data also eliminate any cross-references that could leave traces of deleted files in the allocation table of your hard drive."
This giveaway contest has expired. Winners will be notified by eMail.
---
Running Now!
Ashampoo Music Studio 7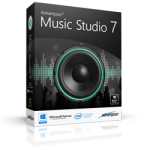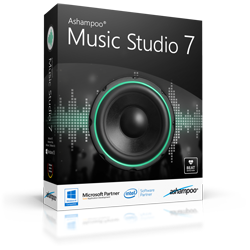 "Ashampoo Music Studio 7 is the complete solution for your music and audio files. Record, rip, burn, cut, convert and mix your songs. Organize your music collection, create playlists, design and print covers – perfect results are always just a few clicks away! Enjoy your songs on any device in any place whether it's your PC, smartphone, MP3 player or car!"
This giveaway contest is scheduled to begin Monday, August 28, the same day the software is being released. We have five (5) licenses generously offered by Ashampoo to our DCT readers. Don't forget to enter for a chance to win this great software product!
Go to this  Ashampoo Music Studio 7 Giveaway Contest page to learn more and to enter the contest!
Coming Soon!
ASCOMP Synchredible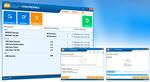 ASCOMP has graciously offered five (5) licenses for Synchredible to our DCT readers.
Whether it's an individual file or an entire drive – Synchredible will synchronize, copy and save them for you. A software wizard will assist you to determine jobs that are either pre-scheduled or to be done through a USB connection. This way, you can keep your files in sync – automatically!"
This giveaway contest is scheduled to begin on Monday, September 11. Don't miss out on a chance to win a license for this great software!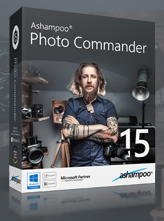 "Control and navigate through your slideshows on your PC while the slides appear on an external display or beamer! With just a few clicks, beginners, amateurs and professionals alike will achieve stunning results."
Note:  I still don't have the current information for this product although it was supposed to have been released on August 25th.  I don't have a current box shot for this post, nor do I have current documentation at the time of writing.

Don't forget to check back often so you don't miss out on this contest!
"Easy conversion between PDF and Word.
Whether you want to convert PDF documents into the Word file format DOC or convert Word documents into PDF – PDF Conversa provides the necessary tools.
PDF to Word: Convert existing PDF files into the Word file format DOC in no time at all. The graphics, tables and fonts associated with the basic layout remain unchanged. Password-protected documents can be easily converted and further processed in Word."
I have no further information at this time, but stay tuned so you don't miss out on this offer!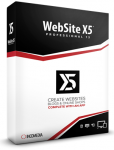 "Great software for everyone. You can create professional sites without any knowledge of programming languages."
 Create Responsive websites with up to 10 breakpoints

Online stores with credit card payments and coupon/discount management

Blogs, Guestbooks and RSS Feeds

FeedReady – App on iOS and Android"
And many more features!
I have no further information at this time, but stay tuned so you don't miss out on this offer!
---
That's it for now. Be sure to visit often so you don't miss these great Contests and Giveaways! And don't forget, there are other informative and entertaining articles posted by our writers during the week as well.
If you would like to see a specific piece of software promoted as a giveaway contest on DCT, please let us know and we will do our best to make that happen.
—