Giveaways & Contests
Dave's Computer Tips is working hard to bring top-quality software to our readers. Please note that none of the upcoming contests and giveaways are etched in stone. Changes may be made to this list at any time. Here's what's happening…
Running Now!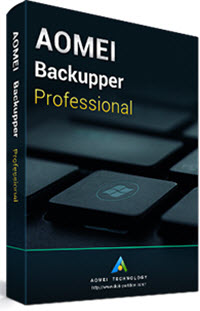 Aomei has generously offered two lifetime licenses to DCT for their Backupper Pro Edition. These licenses are currently valued at $49.95 (US) each. Aomei does offer a Standard version for free if you'd like to try that one on for size. It doesn't have all the bells and whistles that the Pro Edition does.
"Backup files and folders to various storage devices to protect data and ensure you always have a copy for disaster recovery. Support manual and automatic backup.
Backup operating system and boot-related partition or files required to boot Windows, installed programs, and files stored on the system drive. Support dynamic disk system volume backup." ~ Aomei
This giveaway contest is running new. We all need a trustworthy backup solution and this is it. You can read all about it and enter this contest for a chance to win your free copy at this Aomei Backupper Pro Overview & Giveaway page!
Coming Soon!
Ashampoo has graciously given DCT five licenses for their UnInstaller 10 program. These licenses are currently valued at $39.99 (US) each. For a limited time, Ashampoo is offering a discounted price of $14.99. That's a great deal!
"Ashampoo® UnInstaller 10 helps you install, test and remove software without leftovers–and without worries. You decide what stays and goes on your PC! The program monitors each installation extensively to allow for its complete removal if needed. Even unmonitored installations are completely reversible thanks to UnInstaller's four-way uninstallation method plus in-depth cleaning." ~ Ashampoo
This giveaway contest is scheduled to begin on August 13 and will end on August 26, 2021. This program is one of my favorites, and you don't want to miss out on this opportunity. Enter this contest for a chance to win your free copy!
Aomei has generously offered one lifetime license for Partition Assistant Pro to DCT for a giveaway contest. These licenses normally go for $54.95 (US) but at the time of this writing you can pick up a copy for $49.95. Aomei also offers a Demo version. These Demo versions are basically simulations that let you see what the program can do without actually being able to do anything. They can help you decide if it will work for you.
There is also a free Standard Edition, but it will not let you create a bootable disc/thumb drive.
"AOMEI Partition Assistant contains more than 30 valuable functions to optimize the performance of your hard disk partition. It can fix the low disk space problem, address the problem of irrational disk partition, and re-partition a hard drive without losing data. In a word, it can manage your hard disks and partitions in the most reasonable state." ~ Aomei
This giveaway contest is scheduled to begin on August 27 and will end on September 9, 2021. Partition Managers are not the type of program you will use every day, but when you need one, you want it to be a good one. Aomei PA fits the bill. This is a valuable giveaway, so don't miss your chance to win your free copy.
---
That's it for now. Be sure to visit often so you don't miss these great Contests and Giveaways! And don't forget, there are other informative and entertaining articles posted by our writers during the week as well.
---
Visit us on:
---
If you would like to see a specific piece of software promoted as a giveaway contest on DCT, please let us know and we will do our best to make that happen.
DCT
—