Giveaways & Contests
Dave's Computer Tips is working hard to bring top-quality software to our readers. Please note that none of the upcoming contests and giveaways are etched in stone. Changes may be made to this list at any time.
Here's what's happening…
Running Now!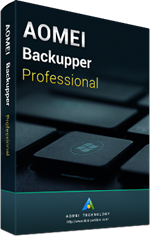 Aomei is sponsoring a giveaway contest for our DCT readers. They have graciously donated five (5) licenses to the cause, each currently valued at $39.95 (US).
"Professional Edition is a complete yet easy backup software for Windows PCs and Laptops, which contains all features of AOMEI Backupper and supports system/disk/files/partition backup & restore, file sync, and system clone as well as provides schedule backup, merge images, dynamic volumes backup, UEFI boot and GPT disk backup." ~ Aomei

You can read all about it and enter the contest at this Aomei Backupper Contest page.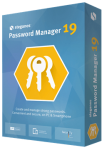 Steganos has kindly offered five (5) licenses for a giveaway contest to our DCT readers. Each license is currently valued at $24.95 and each is good for five PCs.
"Steganos Password Manager 19 provides a comfortable solution: it generates extremely strong passwords, automatically inserts them on websites, and remembers them so you don't have to. You only have to remember one password!"
This contest is scheduled to begin on April 2nd.
Giveaway!
EaseUS and Dave's Computer Tips has teamed up to offer our readers a free license for EaseUS Todo PCTrans Pro. "EaseUS Todo PCTrans Pro is a simple wizard-based tool to help you transfer data from an old PC to a new one."
This giveaway will be in effect beginning on March 22 and ending on March 28, 2018. This giveaway is in effect right now, so don't miss this great offer! You can read about it and get your free license by visiting this EaseUS Todo PCTrans page.
---
That's it for now. Be sure to visit often so you don't miss these great Contests and Giveaways! And don't forget, there are other informative and entertaining articles posted by our writers during the week as well.
If you would like to see a specific piece of software promoted as a giveaway contest on DCT, please let us know and we will do our best to make that happen.
—