Giveaways & Contests
Dave's Computer Tips is working hard to bring top-quality software to our readers. Please note that none of the upcoming contests and giveaways are etched in stone. Changes may be made to this list at any time. Here's what's happening…
Expired!
Winners Announced!
[message type="info"]
This contest has now expired. Winners will be notified by eMail
Rae Ervin
Angel Velichkov
Alain Coutu
Congratulations to the Winners and Thank You to everyone who participated!
[/message]
DxO has generously offered our DCT readers a chance to win a copy of its top-notch PhotoLab 3 image editing software. We have three licenses in the offing, each currently valued at $129 (US). DxO also offers a 30-day free trial period of its fully functional product. You can try it out for yourself by following the above links.
DxO PhotoLab 3's new HSL (Hue, Saturation, and Luminance) Tool is an exciting and superbly visual way to manage color that can help you produce more creative and natural-looking images. The new DxO ColorWheel is a fantastic new color adjustment tool that you can use to select color ranges from eight separate channels, including orange and purple. ~ DxO
This giveaway contest has ended but you can still read all about it at this DxO PhotoLab 3 page.
Coming Soon!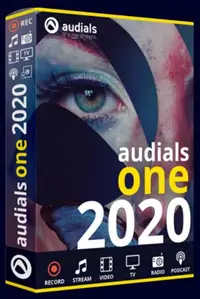 Audials has once again kindly given our DCT readers a chance to win one of five licenses for their new release of the wonderful Audials One 2020 software. At this time of writing each license is valued at $47.52 (US). There are also subscription licenses available. If you buy their product, and if you are not happy, you will receive a full refund within 14 days, no questions asked. Another option is to enter this contest for a chance to win a copy for free!
"Find and save songs from Deezer, Amazon Music, Soundcloud and other portals or from online radio stations such as 106.7 LITE FM, The Beat LA, BBC, Beatles Radio, Black Gospel Network, Radio Caraibes, KIIS 102.7 etc." ~ Audials
This contest is scheduled to begin on Monday, January 27 and will end at midnight on February 6, 2020.
Ascomp has generously contributed five licenses for a DCT giveaway contest. The product in question is their PDF Conversa software. At the time of writing the licenses are each valued at $20.00 (US). Ascomp also offers a 24-day free trial period so you can try it out to see if it suits your needs.
"Whether you want to convert PDF documents into the Word file format DOC or convert Word documents into PDF – PDF Conversa provides the necessary tools.
PDF to Word: Convert existing PDF files into the Word file format DOC in no time at all. The graphics, tables and fonts associated with the basic layout remain unchanged. Password-protected documents can be easily converted and further processed in Word." ~ Ascomp
This contest is scheduled to begin on Monday, February 10 and will end at midnight on February 20, 2020.
---
That's it for now. Be sure to visit often so you don't miss these great Contests and Giveaways! And don't forget, there are other informative and entertaining articles posted by our writers during the week as well.
Visit us on:
If you would like to see a specific piece of software promoted as a giveaway contest on DCT, please let us know and we will do our best to make that happen.
DCT
—