I admit I do not know very much about this software from PCWinSoft Systems, and there is scant information on the HOME PAGE. There are also no details as to how long this offer is valid for, so I suggest that if you are interested you get in quick.
1AVCapture is primarily a software for recording screen activity, video and audio, although it will also record streaming media – useful for sites where the usual media downloaders don't work. Seeing how I could not locate a decent description provided by PCWinSoft themselves, here is the 'publisher's description' copied from a download site:
Capture and record video and audio from all sources you have available on your PC including the desktop, Web sites, media players, DVDs, and external devices. 1AVCapture can capture video with audio, video alone, or audio alone. The program supports real-time compression and generates industry standard formats such as WMV, AVI, WMA, WAV, and MP3. Output qualities are highly configurable and twenty profiles are made available so that users can quickly and easily change the source to record from, and the quality to output to.

1AVCapture also does live video and audio broadcasting in the MMS format. The program also creates a custom Web page that can be automatically uploaded to your website already with the live feed embedded into it.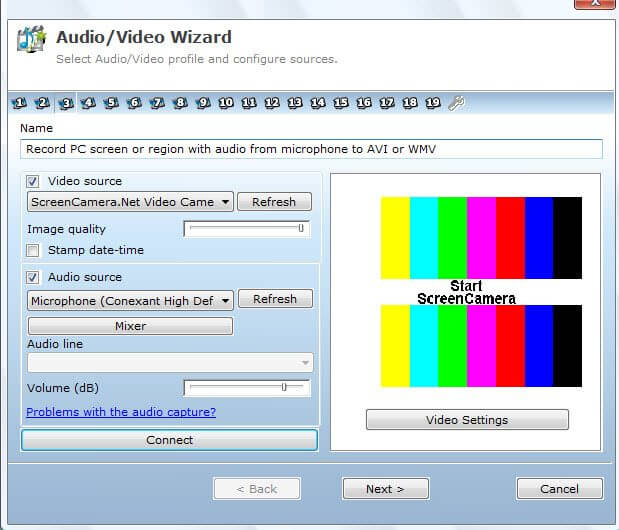 The software would normally sell for $59.95us.
You can get it free right now by going to THIS PAGE. Fill out the form, enter the correct captcha code and click Next.
As I said, I know very little about this software, and information via my usual reliable sources is also as scarce rocking horse manure.