In 1941, Dr. Henry Edward "Ed" Roberts was born.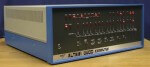 Considered by many to be the 'father of the PC', he may be more accurately described as the 'father of the PC industry.' His Altair 8800 appeared on the cover of Popular Electronics in January 1975 and is said to have inspired Bill Gates and Paul Allen to found a company, Micro-Soft, to write software for the Altair. It also is said to have inspired the Homebrew Computer Club, whose members Steve Wozniak and Steve Jobs went on to start their own company, Apple Computer, to compete with Roberts' company, MITS.
Learn more at http://www.pcworld.com/article/193249/pc_pioneer_ed_roberts_dies_at_68.html.
In 1956, IBM introduced the first commercial computer to feature a magnetic disk storage system (hard drive), the IBM 305 RAMAC.
Prior to this, magnetic computer storage had consisted of core memory, tape, and drums. The computer was capable of storing 20MB of data.
Learn more at http://www.cedmagic.com/history/ibm-305-ramac.html.
In 1981, 
Control Data introduced the Control Data 110 microcomputer.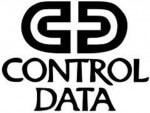 It was priced at $4,995. Control Data reported net sales in their annual report of $3,101,300,000.
Learn more at http://www.cbi.umn.edu/collections/cdc/histtimeline.html.