I guess one of the most important questions regarding free data recovery tools is… do they actually work? After testing many of the leading contenders in this freeware genre over the years, I would say without hesitation, the answer is yes, but with a couple of major provisos.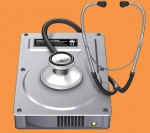 You will probably be aware by now that when you delete a file in Windows, the file isn't actually deleted at all and the data remains on the drive. What happens is; Windows removes references to the file from the MFT (Master File Table) and marks the occupied space as "available" to use. With the right software, that file then remains recoverable. However, the longer one continues using the computer after the deletion the greater the chance of Windows allocating that space to something else and overwriting the original data. The same principle applies when installing recovery software after an accidental deletion, which heightens the risk of overwriting the very files the software is supposed to recover.
The best methods to overcome a situation where no data recovery software has already been installed is to…  download a portable version to external or flash drive… or alternatively, install the recovery software to a drive other than the one on which files have been lost.
MiniTool Power Data Recovery Free
It is still possible to recover data at a later date, even from a formatted partition or corrupted drive, but the chances of success will be diminished accordingly. One such freeware, which claims to do just that, is MiniTool Power Data Recovery.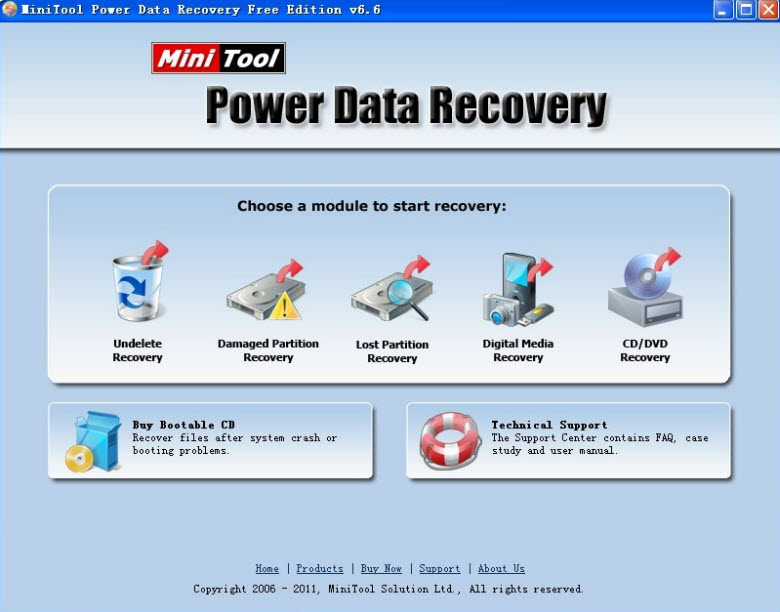 MiniTool Power Data Recovery is an all in one data recovery software. It can recover deleted data from the Windows Recycle Bin, restore lost data, even if the partition is formatted or deleted, restore data from a corrupted hard drive, virus infection, unexpected system shutdown or software failure. It supports IDE, SATA, SCSI, USB hard disk, memory card, USB flash drive, CD/DVD, Blue-Ray Disk and iPod. MiniTool Power Data Recovery contains five data recovery modules – Undelete Recovery, Damaged Partition Recovery, Lost Partition Recovery, Digital Media Recovery and CD & DVD Recovery. Each data recovery module focuses on a different data loss scenario.
MiniTool produces excellent software, I am also a great fan of MiniTool's Free Partition Wizard. MiniTool Power Data Recovery is no exception, this powerful tool is very easy to use, with good step-by-step Help files and an intuitive interface making it suitable for users of all levels of proficiency. MiniTool Power Data Recovery is also very speedy and effective; during testing, it managed to recover more than 100 files on a formatted disk in no time at all.
I also appreciate the message this tool displays at the completion of it's recovery process, reminding users to 'save' their recovered files to a different drive or external destination… good advice.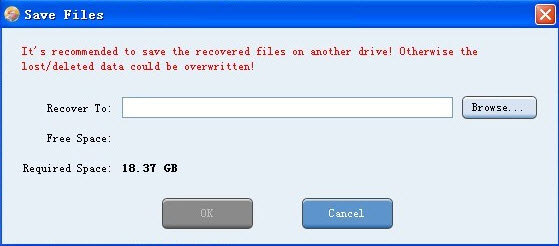 Download is a 5.6 MB executable requiring installation, there is no portable version available from the developer. Unfortunately, there is no direct download link on the developer's site. Even more unfortunate is that the only download link provided by MiniTool leads to CNET download.com. However, I did locate a direct download for the latest version hosted on the MajorGeeks site here: http://www.majorgeeks.com/files/details/minitool_power_data_recovery_free_edition.html
 EaseUS Data Recovery Wizard Free
EaseUS is another company with a solid reputation for producing very good software. EaseUS Data Recovery Wizard is also powerful and easy to use, and the free version's limit on recoverable data has recently been lifted from 1 GB to 2 GB.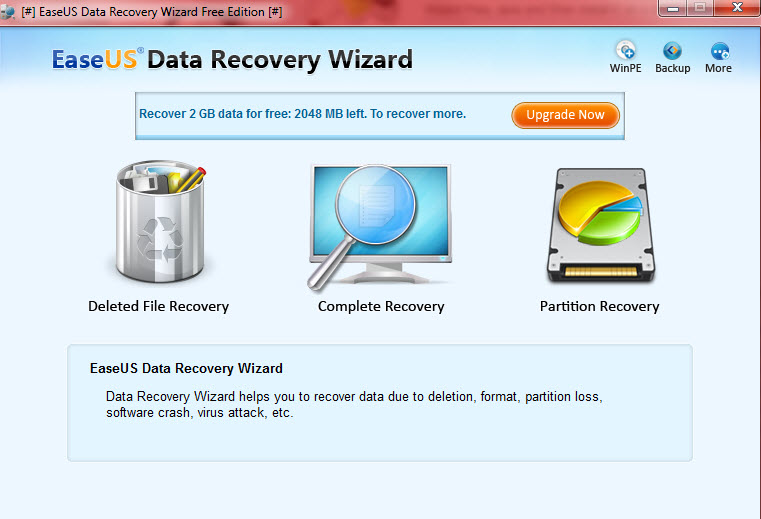 Deleted, Formatted, or Inaccessible? Recover 2GB lost data for free now. Recover files emptied from Recycle Bin, or lost due to software crash, formatted or damaged hard drive, virus attack, lost partition and other unknown reasons. Moreover, it can recover data from formatted partitions with original file names and storage paths back.
Download is a 4.7 MB executable which requires installation and, again, there is no portable version available from the developer.
Recuva – free data recovery
Recuva comes to us from Piriform, the makers of CCleaner, and you can't get a much better pedigree than that. Recuva is the only one of these tools I've tested which offers users a choice between installable and portable versions. Recuva is not as powerful as the two aforementioned, it is however extremely easy to use, with a 3-step wizard guiding users through the pre-scan setup it really is child's play: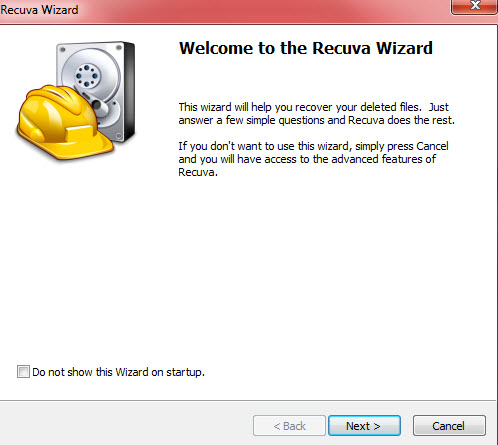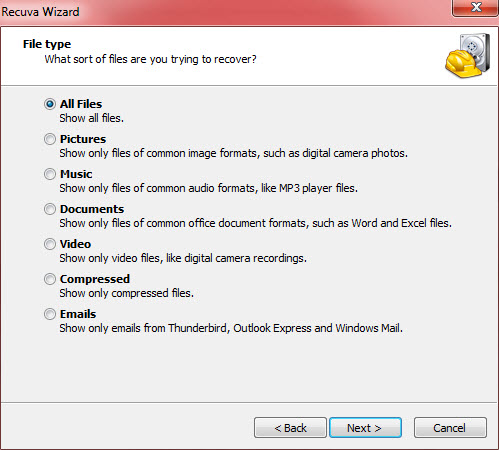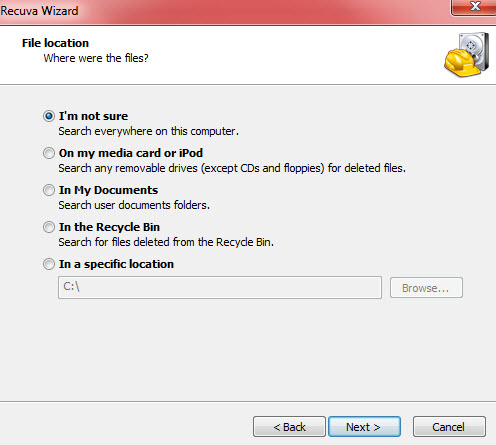 Just by way of comparison, Recuva managed to locate and recover only 16 files compared to MiniTool's 110 when testing on the same formatted drive. That said, for immediate recovery of accidentally deleted files Recuva performs very well and has the advantages of being extremely easy to use, portable, and with no limitation on the amount of recoverable data.
Conclusion
Depending on circumstances, one of the above data recovery tools will do a very good job for you. I guess the main message here is, as the Boy Scouts would say… be prepared. Check out the best free data recovery tools now, make your choice and install right away, or download a portable version to keep at the ready.
Do you have a favorite free data recovery tool? Let us know about in via the comments.