I know I am dating myself but I programmed computers a while back that used 8-inch floppy disks. They were called floppy because when you held one side they would actually bend. The most common size held 80 KB of data. That does not seem like much but was much more than an 80 column punch card. Our old keypunch equipment was replaced with ones writing to floppies instead of punch cards.
Then the IBM PC and many others came out with 5.25-inch floppies. Instead of 80 KB, the most common were capable of holding up to 360 KB of data and worked like the 8-inch variety but in a smaller package.
I remember the excitement years later when the 3.5-inch floppy was introduced. The hard cases they were made out of did not bend like the old ones but the nickname stuck. It was smaller than its predecessors and held much more data. Imagine this tiny device holding 1.44 MB of data– more than 18,000 punch cards.
When Windows 95 came out it was distributed on twenty-one 1.44 MB floppies. If today's Windows 10 was on floppies, it is estimated it would take 2,778 of them. Imagine that installation!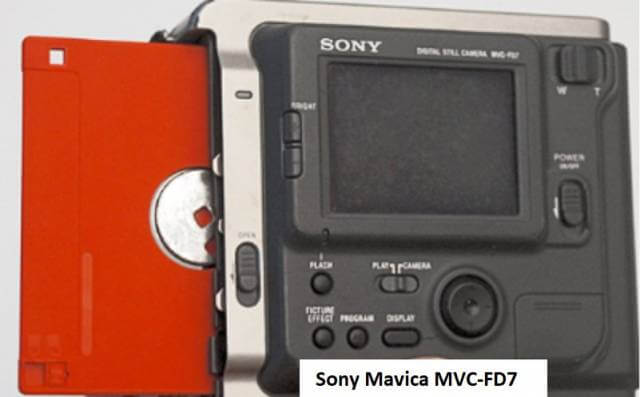 At one time I had a Sony digital camera that had a floppy drive built in. It made it very easy to take pictures that could be read in to any computer.
Because of that digital camera, I have years of pictures stored on that old media and have been slowly going through boxes of them to move them to my desktop computer and Google Photos Cloud. I was using an old Windows 7 computer that has a 3.5-inch floppy drive.
After the update to Windows 10, that floppy disk no longer worked. I looked around and found others with floppy drive issues and some who were able to use them. It looked like a driver and/or a motherboard issue. Perhaps you have had the same problem.
Recently, I did some additional searching and found that there are newer 3.5" external USB drives that are said to work with Windows 10. I ordered one from Amazon for $14, plugged it in, and it works great. No driver needed — plug and play — it works on my desktop and my laptop.
Now I can slowly go through all those old floppy disks. I wonder how I will get it to read those old Zip Drives.
Dick
—