The Windows 8 Lock Screen is a feature that I found to be a bit of a novelty the first couple of times I started using Windows 8 but soon realised, for me at least, it was a waste of time when I am booting up my system.
If you'd like to disable the – okay for a bit of eye candy Lock Screen – (in Windows 8 *Pro* only), type gpedit.msc on your Start screen, this will bring up the search and you will see the app listed on the left hand side of your screen. Simply click on that to run.
Alternatively you can just press the Winkey + R, type gpedit.msc in the run box and press Enter,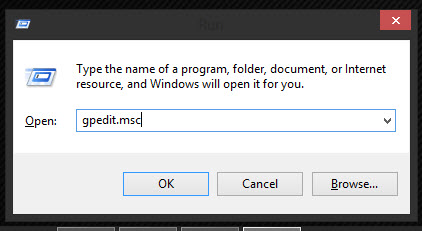 this will open the Group Policy Editor.
In the left hand panel; click on Computer Configuration then Administrative Templates.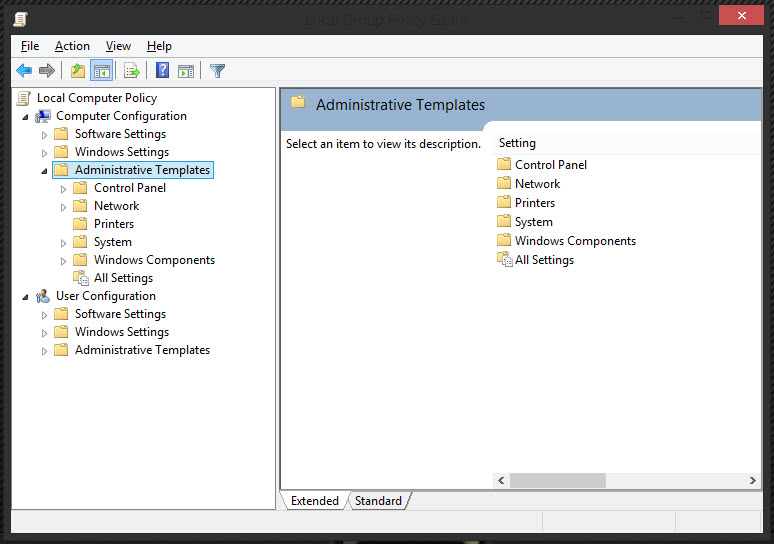 Now click on Control Panel then Personalization.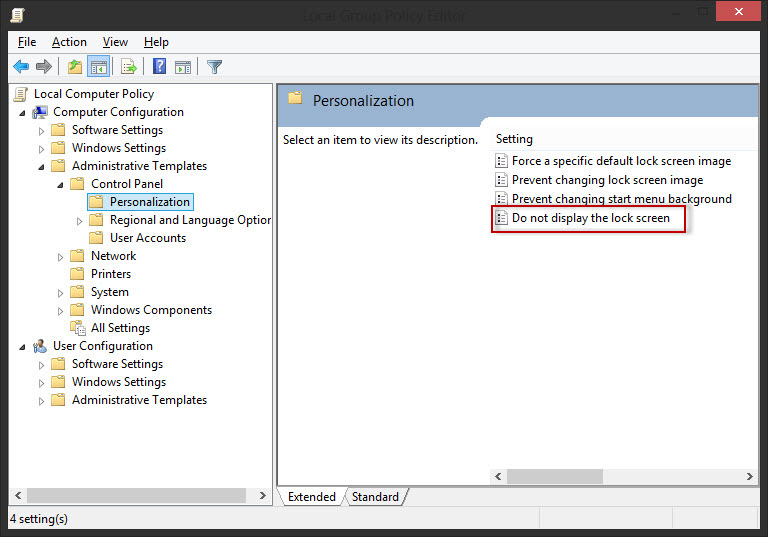 In the right hand pane, double left click on 'Do Not Display The Lock Screen' and in the window that opens check the 'Enabled' radial button.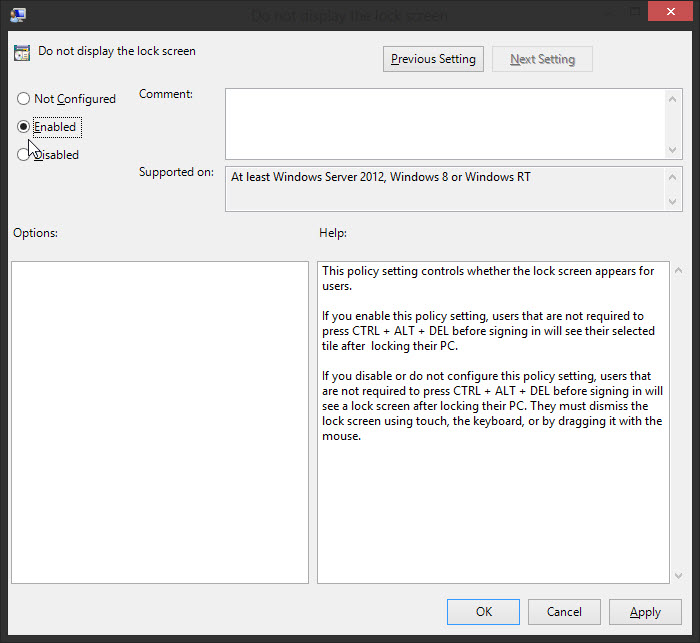 Click OK then close the Group Policy Editor.
Reboot and you should now go directly to the log-in screen.