TrueCrypt Fork – Permission Denied

An email purportedly emanating from one of the TrueCrypt developers has said it's unlikely anyone will receive permission to start an independent "fork" that borrows from the current source code, a refusal which further clouds the future of the highly regarded application.
I am sorry, but I think what you're asking for here is impossible. I don't feel that forking truecrypt would be a good idea, a complete rewrite was something we wanted to do for a while. I believe that starting from scratch wouldn't require much more work than actually learning and understanding all of truecrypt's current codebase.

I have no problem with the source code being used as reference.
Of course, because the developers have always maintained anonymity, there is no saying that this email message is definitely genuine. A situation that has given rise to even more conspiracy theories.
Yo – The Most Useless App Ever?
"Yo" is a messaging app with a difference, it can only send one word as a message to recipients. You download the app for either iOS or Android, add your friends, and then tap their names to send the word. That's it, that's all it does. The word? "Yo" of course.
Now here's the remarkable bit; even though the developers spent only 8 hours creating it last April, over 50,000 people use Yo, more than 4 million Yo messages have already been sent, and venture capitalists have invested $1 million.
Opinions are equally divided between "downright idiotic" and "unrivaled genius". I fall firmly into the former bracket, quite frankly I've never heard of anything so stupid in all my long life. The silliest part of all is that somebody, most likely the developers, will almost certainly end up making a small fortune out of this nonsense, probably when the rights are sold on to Facebook or Google.
Apple's iWatch Coming Soon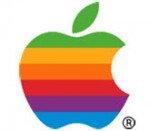 Reuters has reported that Taiwan's Quanta Computer Inc. will start mass production of Apple's first smartwatch in July.
Details are scant, but according to information derived from what Reuters vaguely describes as 'sources'; Apple's smartwatch will feature a 2.5-inch, slightly rectangular, arched touch display, and will be juiced by wireless charging. The gadget will have a heart rate sensor, and connect only to Apple devices running iOS.
The watch would go on sale in October, and Apple expects to sell 50 million units within one year of the wearable's release. LG will make the watch's display, and Quanta—a company that already makes Macbooks and iPods—will account for at least 70 percent of total iWatch production. <source>
Microsoft + Sauvage = Wireless Charging Pants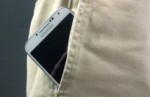 Microsoft has teamed up with English fashion designer Adrien Sauvage to develop a pair of pants that can charge your smartphone while on the go. The pants were showcased at a fashion show in London recently.
The pants, described by the fashion designer as "wearable chino", is a piece of wearable technology with a wireless charging plate from the Nokia DC-50 in the front pocket, bringing a mixture of style and tech. [not my words]
The finished product will be available for purchase on Amazon's fashion store, and the price, while not yet final, will be over $340, according to the maker.
And so the silliness goes on!
Cryptolocker-type Ransomware Debuts on Android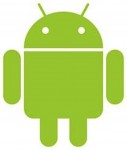 In May, Bitdefender pointed out what might have been the first Android ransomware—that is, a malicious application that attempts to extort money from victims. Now, according to F-Secure, a far more insidious ransomware has reared its ugly head. Dubbed Simplelocker, this Trojan encrypts personal files and claims it will delete the keys necessary to decrypt them unless a ransom is paid.
If this sounds familiar, that's because it's the same strategy utilized by Cryptolocker to extort money from PC users.
According to F-Secure; "Upon installation, this fake video player app searches for user files on the Android device's SD card such as images, documents, video, etc. The Trojan then encrypts these files using AES encryption. Next, the Trojan locks victims out of their phones and displays a ransom message in Cyrillic. So far, this Trojan has appeared most frequently in Russia and the Ukraine."
Apple Introduces New Entry-Level iMacs
Several days ago, Apple temporarily took down its online store and when it returned a new level-entry iMac had appeared, with a starting price of $1099.00. For that price, users get a 1.4GHz dual-core i5, 8GB of RAM, a 500GB hard drive, and Intel HD 5000 graphics.
Starting at $1099, this places the iMac in closer competition with other OEMs and is a move which Apple no doubt expects to sustain the company's forward moving sales momentum.
As with other iMacs, the new entry-level model is upgradable via Apple's configuration tool, although customers cannot add any more RAM.
Not bad specs for an "entry-level" model.