***DCT Exclusive***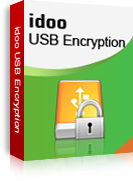 Thanks to the generosity of idoo Software we have 30 licenses for the excellent idoo USB Encryption to give away to our readers. idoo USB Encryption would normally sell for $30.00usd but DCT subscribers now have the chance to win a
free

license simply by submitting a reply to this article…

Thank you idoo Software

!!
Contest is closed and winners have been notified! Congratulations to the winners and a BIG thank you to Idoo for allowing us the opportunity to give our visitors free software!
idoo USB Encryption is especially designed to create password protected USB memory sticks. It creates protected areas on the disk that is needed to enter password to see contents. Data on the protected areas are encrypted by 256-bit AES on-the-fly encryption. Protected USB stick is fully autonomous and does not need other special security software installed on computer.

Password Protection – idoo USB Encryption is a powerful tool that password protects all your external portable media. No matter what type of external storage device you use, USB stick encryption password protects it within seconds.

Compatible Everywhere – idoo USB Encryption works on all flavors of Windows. USB stick encryption works perfectly well on all external portable media like USB flash drives, Thumb Drives, Memory Sticks, Memory Cards, Pen Drives and Jump Drives.

Complete Security of your Data – Whatever information, files, folders and documents you put in your USB drive, USB stick encryption keeps them completely secured.

Reliable and Independent – idoo USB Encryption protects data using several layers of patent pending protection methods. This makes its protection, PC and hardware independent.

Peace of Mind – Total peace of mind from security leaks and privacy breaches. Never again fear of what's happening to your device while it is lost.

User Friendly Interface – idoo USB Encryption is easy to install, run and use. It doesn't complicate it's users with technical jargon common in other encryption programs.

Ease of Use – A very easy to use program with user-friendly interface.

So, if you're looking for a simple yet highly effective way to secure data on your USB devices, here is your chance – simply submit a reply to this article with a comment. Replies can be anything, but we would prefer if you commented on the idoo USB Encryption software. Competition ends 00:01 (EST) 6th February.
 *If your comment doesn't appear immediately it is because first comments must be moderated. It will appear shortly!
COMPETITION RULES:
Post one reply to this article. We would prefer if you commented on idoo USB Encryption or told us a little about yourself.

Comments must be posted before 00:01(EST) on 6th February. Any replies after the cut off will be deleted and will not count.

Post only one comment! Users who abuse this rule may have all replies deleted and be banned from the contest.

On Feb 7th, 30 replies will be chosen by random number generator as winners of one FREE license for idoo USB Encryption each.

Winners will be notified by email at the email address they used to comment – be sure to use a valid email that you check regularly.
Good luck to everyone and a big THANK YOU again to idoo Software!!