Early today, Queensland Police in conjunction with Federal authorities launched one of the largest manhunts in Australian history. The criminal mastermind is charged with publishing false information on one of the most respected blogs on the internet. He is described as highly intelligent, rather good looking and a master of disguise.
Police have issued a warning to the general public not to approach the man – he is not considered dangerous at all but, according to his long suffering wife, he hasn't showered for at least three days.
If anyone should see this man, police have requested they contact Sargent Richard Cranium at search headquarters immediately on 01042012.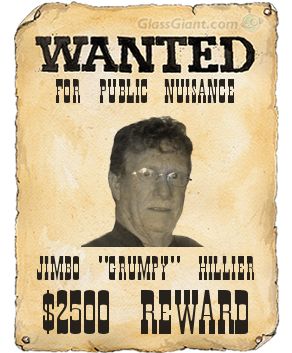 <Poster compliments of glass.giant.com>