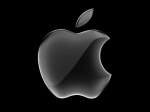 After so-called disappointing earnings and revenue last quarter, Apple has pretty much blown the numbers out of the water for Tim Cook's first quarter as CEO.
Its growth is rather staggering, especially given the competition from Android devices on both the smartphone and tablet fronts.
According to Apple's earnings report, Apple saw the highest quarterly revenue ($46.33 billion) and net profit ($13.06 billion) ever on all-time record sales of iPhones, iPads and Macs.  These results compare to revenue of $26.74 billion and net quarterly profit of $6 billion in the year-ago quarter.  The net profit increased from $6.43 to $13.87 per diluted share for the same timeframe.
37.04 million iPhones, 15.43 million iPads and 5.2 million Macs were sold during the quarter, increases of 128%, 111% and 26% from a year-ago quarter respectively. The only product line to see a decrease was iPods, selling 15.4 units or a 21% decrease from the year-ago quarter.
Tim Cook, Apple's CEO commented, "Apple's momentum is incredibly strong, and we have some amazing new products in the pipeline."
According to Apple's CFO, Peter Oppenheimer, Apple generated over $17.5 billion in cash flow from operations during the December quarter. He said that they are expecting revenue of about $32.5 billion for the upcoming quarter.