Father's Day Gifts
It is that time of year again when Dad is finally celebrated… Father's Day! As a father myself it is nice to have my kids bring me cool drawings, hugs/kisses and other stuff like that. But all of us tech dads really want our kids to bring us is some awesome tech gifts to show they really appreciate us. Nothing says, "Dad, you kick Arse!", more than technology (hell, it could literally say that, depending on the gift). Hugs/kisses and artwork are great but let's be real… tech gifts are what we want. Now, some of you out there are saying, "Father's Day isn't here yet", and you would be right, but this wonderful day is not celebrated on the same day everywhere in the world. (I have found this map to show you how true that is.)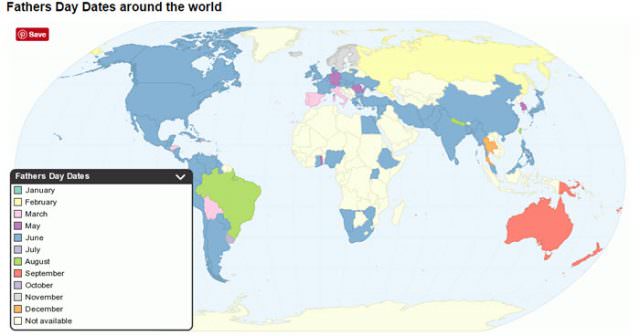 Now you can see Father's Day is celebrated on a different day around the world, but that does not mean this list will not help you. Just save it and pull it up again when the time comes. In the US we celebrate Father's Day on June 18th and this year I really wanted to help our children out (and mine in particular) in finding that perfect tech gift their father will be smiling about for months.
Hint to kids: Mom should read this article too. If you are young it is good to get the lady with the money involved.
Gift Ideas
I have done some digging and have found some Tech gifts that every Techie Father will want:
1. iBobber Wireless Bluetooth Smart Fish Finder – This is a great gift for the tech dad that is into fishing. My friend at work would die for one of these little bobbers. I will need to forward this to his son. Here are some of the cool features this has to offer:
Patented sonar fish identifier technology

LED beacon

Rechargeable battery and charge status indicator light

10+ hrs battery life

Accurate sonar readings down to a depth of 135′

2 Snap swivel connections for use as bobber or as remote fish finder

Free app on iOS and Android

Bluetooth Smart sync up to a distance of 100′ for best battery life on the market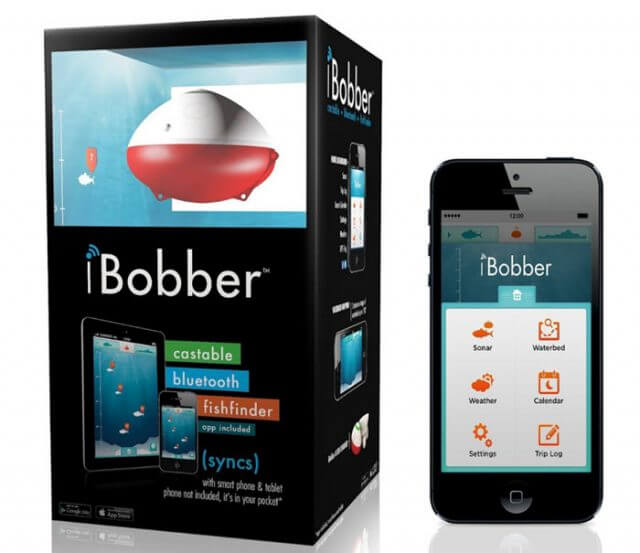 2. Bluesmart One – Smart Luggage – Now if you have a little money to throw around this one would be great for the dad who travels. Yep, this piece of luggage can charge all his devices and keep them safe while he travels.
Charge & Track – Battery with two USB charging ports can charge your devices up to six times over. 3G + GPS tracking lets you locate your suitcase anywhere in the world.

Weigh – Built-in scale in the suitcase's handle allows you to weigh it with the App

Lock – Remote digital lock means you can lock/unlock the suitcase using your phone

Compact & Durable – Designed to meet international carry-on requirements, ideal for 2-3 day trips. Water-resistant polycarbonate exterior designed to withstand extensive travel.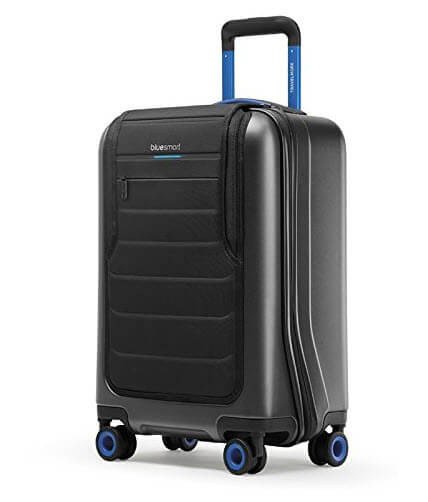 3. Anker PowerCore 5000 External Battery Charger – My family already uses this little miracle and we love it. When your dad needs to charge something on the go and can't find a plug this is what he needs. You can't go wrong with this baby.
The Anker Advantage – Join the 10 million+ powered by America's leading USB charging brand

High Capacity – Contains 5000 mAh of power. Enough to provide two charges to an iPhone 6S or at least one to a Galaxy S7

Ultra-Compact – Remarkably small, tubular design slides easily next to your phone in any pocket or bag. Just 10 cm tall and 3 cm wide

High-Speed Charging – Equipped with exclusive PowerIQ technology, it provides the fastest possible charge to any phone or tablet (up to 2A). Does not support Qualcomm Quick Charge.

What You Get – PowerCore 5000, travel pouch, Micro-USB cable, welcome guide, our worry-free 18-month warranty and friendly customer service. Lightning cable for iPhone and iPad sold separately.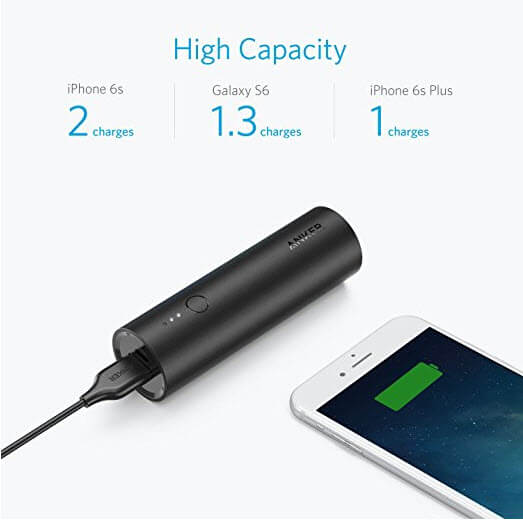 4. Worx 16-inch 14.5 Amp Electric Chainsaw – When your dad doesn't like dealing with the gas  of an old-school chainsaw. Easy to use and a great gift for the lumberjack in your life. Just plug this bad boy in and start cutting. Yes, electricity makes this a tech gift :). Here are some of the features:
14.5 Amp motor output delivers a cutting performance similar to gas chainsaws for homeowners, farmers, and ranchers

Patented auto-tension chain system prevents over-tightening; stays at the right tension for hundreds of uses

Low kickback bar and built-in chain brake for added safety

Automatic oil lubrication and built-in oil reservoir with window level indicator

Includes 3-year manufacturer's warranty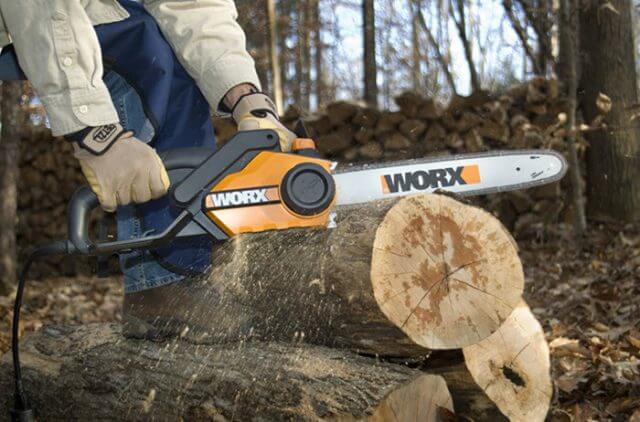 5. iDevices iGrill2 Bluetooth Thermometer – Now you can check the temperature of  what you are grilling from your coach (BEEF, or tofu for you other people). Never miss the play of a game again. This would have to be close to number one on my list. What dad would not think this was cool? Plus it is a win-win. You get him this, then he will start grilling more.  Here are some of the features:
Four probe capability to easily track more than one temperature at once including two pro-level meat probes to resist higher heat and steam

Use preset or custom temperature alarms with minimum and maximum temperature settings of -22° F (-30°C) to 572° F (300°C)

150-foot Bluetooth smart range with a 200 hour battery life

Magnetic mounting with illuminated display to quickly view temperature progression

Compatible with iOS devices (iPhone 4S+, iPad mini, iPad 3+ and iPod touch 5+) and most Bluetooth Smart Ready Android devices running 4.3+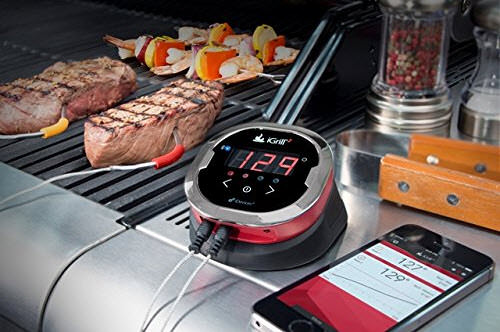 6. Sony Playstation 4 Pro 1TB – Yes, if your father is like me, he will be extremely thankful to get one of these. Dad's never get to old for gaming. I'm 39 and I still play all the systems from Nintendo to PS4. Having the extra hard drive space to save games is a win when it comes to a gift for dad.
Spectacular graphics – Explore vivid game worlds with rich visuals heightened by PS4 Pro

Enhanced gameplay – Support for faster frame rates delivers super-sharp action for select PS4 games

One unified gaming community – Compatible with every PS4 game. Play online with other PS4 players with PlayStation Plus

Extraordinary entertainment – With up to 4K streaming and 4K auto-upscaling for video content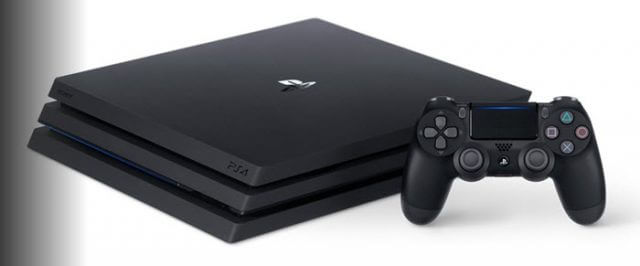 7. Pico – Craft Beer Brewing Appliance – Now, this is the super gift for all the beer loving Fathers out there. Get all the kids and other family members together and chip in on this. Dad will be talking about how awesome his present from his kids was for many Father's Days to come. I have a friend at work that would die to get one of these. Here are some of the features this comes with:
Pico delivers consistent, brew master quality beer every time

Brew your favorite beers from award winning craft breweries around the world

Choose from hundreds of different PicoPaks across all craft beer styles

Make perfect craft beer every time with the push of a button

Tune any PicoPak more to your liking, or create a freestyle PicoPak for a fully custom brew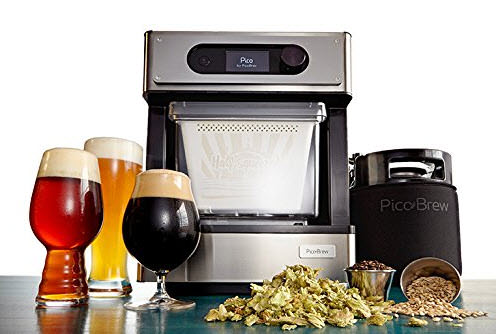 Now that is a great Father's Day List. Go find your wallets, piggy banks, couch money and your mom's checkbook and buy one of these for that hard working dad in your life.
Do you have a gift suggestion that should have made my list?
—