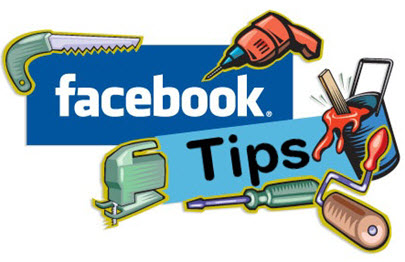 If you want to become a Facebook Power user, we at Dave's Computer Tips are here to help you get there. In our magic hat of Facebook tricks we want to cover some interesting things you can do on (or with) Facebook. If you have interesting tips/tricks related to Facebook, please feel free to add to this list. We would like to be your "One-stop" shop on the Social Networking Media Trail.
Facebook Safety Check
Hot off the presses just released October 15, 2014 from Facebook:
In times of disaster or crisis, people turn to Facebook to check on loved ones and get updates. It is in these moments that communication is most critical both for people in the affected areas and for their friends and families anxious for news.

We want to provide a helpful tool that people can use when major disasters strike, so we've created Safety Check – a simple and easy way to say you're safe and check on others.
Block Status Updates from People who Post Non-Stop
Have you ever had a friend who posts their every move? Hard to imagine that anyone feels the need to tell everyone what they are doing at all times. It's tough to tell someone that you don't care that they just went grocery shopping, or baked cookies. Don't unfriend them just yet, though, there is a solution.
All you have to do to stop receiving updates from a social media over-achiever is click the down arrow on the upper-right hand side of one of their status updates. Then click the "Unfollow" button to stop receiving updates from that person. You can turn their updates back on by going to their profile and refollowing them.
Stop Facebook Tracking You

Facebook makes its money by figuring out what you're doing on and off of the website. The company tracks almost everything that its users do in an effort to understand them.
If you'd rather not be turned into a statistic for Facebook to sell on the open market, a browser extension can stop all of Facebook's tracking attempts.
Facebook Disconnect is a browser extension that's available for both Firefox and Chrome. Install it in your browser and it blocks Facebook from getting information about what websites you're visiting.
Facebook Disconnect for Chrome
Facebook Disconnect for Firefox
Turn Off Facebook's Notification Sounds
Tired of having Facebook notify you every time someone likes a post that you've made? You can turn off Facebook's notification sounds.
Click the upside down triangle in the upper right-hand corner of the Facebook page, and then click the "Settings" link. In the left column select Notifications.
Where it says "On Facebook," click the "View" link and uncheck "Play a sound." Then click the "Save Changes" button.
Download Entire Photo Albums
Want to make sure your Facebook photos and albums are safe? Save them to your storage medium of choice. Use PicknZip to log in with your Facebook account and choose the albums you'd like to download.
Delete Your Facebook Account
If the day comes when you decide to leave the Planet Facebook and go out into the real world, this Facebook Account Deactivation Link will be the red pill that takes you there. Hope you enjoyed the ride.