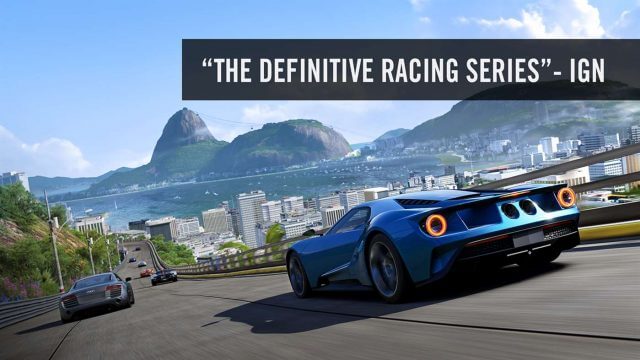 Forza Motorsport 6 Apex (PC) FREE
What could be more exciting than tearing around the streets of Rio de Janeiro in an Aston Martin whilst enjoying panoramic views of The Sugarloaf and Copacabana Beach? Well this is exactly what you'll get and much more in this FREE Windows Play Anywhere game available at Microsoft Store. The game offers 63 different cars and 6 locations, with 20 track configurations to choose from which, for a free game is pretty generous. It's entirely single player and the more races you win, the more choice becomes available, which keeps you competitive and going back for more. Here's me in a Lamborghini duelling a Ferrari:
I only got interested in racing games from driving around like a lunatic in GTA V and Just Cause 3, but the difference here is that there are no weapons, no explosions, no pedestrians to run over and it brings out that competitive spirit or, as some might have it, those wicked devil's horns. I've had hours of fun playing this game; now if I could just stick to that racing line.
This is a Windows 10-only game and you will need a beefy computer, so take a look at the minimum specs:

If your PC is up to running the game, don't hesitate to download it here or in your Windows Store app.
Forza Horizon 3 Demo (PC) FREE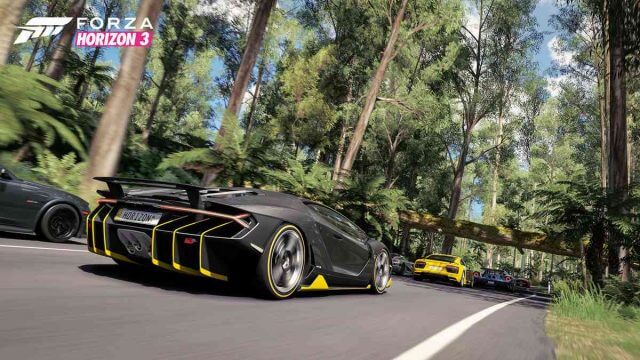 Racing Down Under!
When I finally got my hands on this game, which you can read about here, I was completely blown away by the incredible photo-realism and, being a self confessed graphics-whore, found it utterly irresistible. I'll be doing a review of the full game soon, but in the meantime you can enjoy the PC demo, race around Byron Bay and the beautiful Twelve Apostles, Australia in a handful of exciting races and get a taste of Horizon 3 racing for yourself. Feast your eyes on the trailer and then download the PC demo version here or go to your Windows Store app.
https://youtu.be/BfmloxdONn4
Again, you will need a beefy gaming machine to play the demo, so check out the recommended specs in this graphic: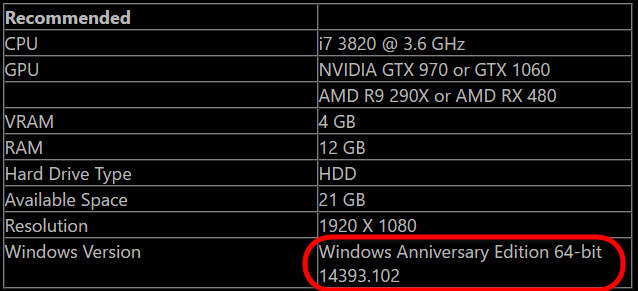 Please note that both the free Forza Motorsport 6 Apex and Horizon 3 PC demo require Windows 10 builds as specified in the above requirement graphics.
—