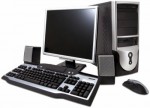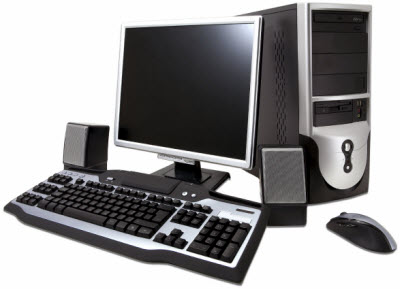 Here's the scenario; you just setup a brand new PC, the only thing installed is the bare bones operating system.
Here's the question; what are the first ten freeware products you would choose to install?
To start the ball rolling, here are my 10 essential freeware choices:
#1 Anti-Virus – Avast


This is pretty much a no brainer, except for Windows 8 of course which already includes Microsoft's Anti-Virus solution. You won't want to be connected to the net and downloading software without some sort of protection installed. I've been a long time Avast fan but I must admit to being a little disillusioned with it of late. The protection is still top notch but the registration process is involving more and more complications, plus I don't like the way program updates also include a button for the commercial version… too easy to inadvertently make the wrong selection. I have been toying with the idea of trying out the new AVG but haven't as yet, so I guess I'll stick with the devil I know… Avast.
#2 Browser – Firefox


Browser choices are purely subjective. I've tried them all, and still tend to stick with Firefox. Firefox is like an old friend, familiar and comfortable. Plus, there are a lot of add-ons which I could probably live without but prefer not to. 'Speed' is not critical for me, whether a browser opens in 1 second or 4 seconds, I can't see that it really matters that much. Apparently, the next version of Firefox is set to mimic Chrome's minimal interface… I hope not. I would much prefer for Firefox to retain its own character/individuality rather than follow a trend.
#3 Office Suite – LibreOffice


Several really good products to choose from here but I'd opt for one of the open source suites, Apache OpenOffice or LibreOffice. LibreOffice is actually an off shoot of the original OpenOffice which was discontinued following Oracle's acquisition of Sun MicroSystems in 2010. I have a slight leaning toward LibreOffice, the development team does not have any commercial affiliations that I am ware of and the suite is being actively and vigorously developed. So, Libre Office it is.
#4 Windows Live Essentials

Some may say I am cheating by including a suite of applications as one item. I guess they could have a point, but is it so different to selecting an office suite which also includes a number of different applications? There are several very good applications included in the Windows Live Essentials collection, I habitually use Windows Live Mail and Windows Live Writer, and occasionally use Movie Maker. So, I hope you'll indulge me and allow this inclusion to pass. 🙂
#5 PDF Viewer – PDF-XChange Viewer


Now that PDF is well established as the main digital document format, a PDF viewer has become an essential item. I have been a long time user of Sumatra PDF, it's very small, portable, and renders PDFs nicely.
However, I recently changed over to PDF-XChange Viewer. It's a little bigger, still portable, and renders PDFs near perfectly. PDF-XChange Viewer also provides a few nice extra features, including OCR options…  well worth the additional disk space.
#6 Extra Protection – Sandboxie

Time to boost security with a great little program that should be a mandatory installation on all computers… Sandboxie. Sandboxie provides users with a simple yet effective virtual environment. Whether surfing the net, downloading software, running applications, all can be done safely and securely from within Sandboxie. If you happen to encounter malware along the way, simply empty the sandbox and everything is gone, including any nasties.
#7 Media Player – GOM Media Player


Windows Media Player is fine but it doesn't support anywhere enough codecs, and doesn't provide adequate user controls. I am not a fan of codec packs so prefer to install a media player with sufficient codecs already built-in. I'm torn between Gom Media Player and VLC Media Player. I've used both and they are excellent media players. VLC is currently my default player and I am quite happy with its performance but, I am getting a little tired of all the constant updates, seems to be a new version released every couple of months. So, I think I might change and give GOM another go.
#8 Dictionary/Thesaurus – WordWeb

This is purely a personal choice and somewhat work related. As always, I'm looking for something simple yet effective, and I prefer the convenience of local rather than online. WordWeb is, for me anyway, an absolute must have. It meets all the criteria and then some. WordWeb is effective across the board, wherever you are typing or reading text if you want to check the meaning of a word or phrase, WordWeb's dictionary/thesaurus is always just one click away.
#9 Backup – Macrium Reflect


Two distinct categories here to choose from; file and folder backup or image backup. I much prefer the latter. Some freeware backup applications do include both methods but my favorite, Macrium Reflect, does not. I have always maintained a separate partition for personal data which I back up manually, by simply dragging and dropping from folders on the data partition to an external drive. Critical data I will also back up to DVD. Imaging has the distinct advantage of providing a method to restore a corrupt or non-bootable system back to a working state… disaster recovery. When it comes to selection, reliability and trust are the critical ingredients. Macrium Reflect fits the bill.
#10 Maintenance – PrivaZer


I am a neatness freak and can't abide unnecessary clutter. Although, anyone who saw my computer desk would probably disagree. It's just a personal trait but I like to keep my system as clean as possible. CCleaner has always been one of the first applications I would normally install but these days I am a huge PrivaZer fan. Some say that disk cleanup tools are a waste of time, maybe they are right but my experience working with clientele's machines tells me otherwise. I have revitalized many a "slow" machine by simply utilizing one of these tools to clean up accumulated detritus. I recall on one machine, CCleaner removed more than 20GB of unnecessary clutter. Right now, PrivaZer is my go to cleanup tool.
Let's recap and condense my list into a more concise format:
Avast
Firefox
Libre Office
Windows Live Essentials
PDF-XChange Viewer
Sandboxie
GOM Media Player
WordWeb
Macrium Reflect
PrivaZer
Of course, there are 101 other worthy contenders;  Skype, WinPatrol, Malwarebytes Anti-Malware, Faststone Image Viewer, Irfanview, and on and on. Choices are generally dictated by individual interests or needs, they may be work or hobby related, but in the end what we are looking for are those 10 freeware products which you consider most essential to getting started with a brand new PC.
Feel free to submit your own list via the comments system. Keep it brief, and no links please.