Symantec, the pioneering security company behind the Norton anti-virus software, is looking to change direction. Brian Dye, Symantec's senior vice president for information security, told the Wall Street Journal… "Antivirus is dead. We don't think of antivirus as a moneymaker in any way."
In an interview that is almost certain to prove embarrassing for the Norton team, Mr. Dye went on to state that modern antivirus solutions prevent only around 45% of attacks on computer systems, the implication being that the majority (55%) get through regardless. Perhaps Norton should consider reducing its prices accordingly –  if it only works half the time, half the price would seem reasonable. Considering sales of anti-virus and similar security products currently account for 40% of Symantec's total revenue, it is a somewhat surprising admission.
According to the Wall Street Journal story; in future, Symantec will be concentrating on a business orientated identification and remedial approach rather than prevention.
Antivirus products aim to prevent hackers from getting into a computer. But hackers often get in anyway these days. So Mr. Dye is leading a reinvention effort at Symantec that reflects a broader shift in the $70 billion a year cybersecurity industry. Rather than fighting to keep the bad guys out, new technologies from an array of companies assume hackers get in so aim to spot them and minimize the damage.
So, Symantec's new emphasis will see the company specializing in made-to-order enterprise solutions. Competitor security companies moved in this direction some time ago, and Mr. Dye acknowledged that Symantec is late to the fray… "it was galling to watch other security companies surge ahead. It's one thing to sit there and get frustrated. It's another thing to act on it, go get your act together and go play the game you should have been playing in the first place."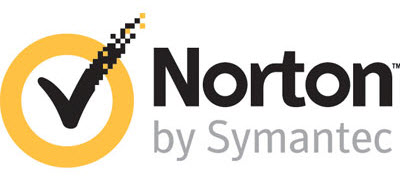 It's important to note that Mr. Dye also asserted that Symantec has no plans to abandon Norton, but… "will find revenue growth in its new product lines. If customers are shifting from protect to detect and respond, the growth is going to come from detect and respond."
Three different CEOs in less than two years is certainly indicative of a troubled company. In 2013, former CEO Steve Bennett announced a major restructuring (AKA cutting jobs), in an effort to reduce overheads and increase profitability, concluding "Our system is just broken." While that strategy apparently improved the bottom line, it doesn't appear to have impacted similarly on revenue. So, it's hardly surprising that Symantec would be looking at new directions.
Is anti-virus really dead?  Of course it isn't. While anti-virus on its own may be fighting an uphill battle in today's environment of burgeoning cybercrime and associated malware, it remains an integral part of a layered security approach that starts between every user's ears. Indeed, one has to wonder if these types of statements would still have been forthcoming had Symantec's shift in emphasis not been on the agenda.
<source>