Rockstar Games, makers of the GTA series is suing the BBC over a film 'Game Changer' which is currently in production and depicts the dramatic and real life events during the series' early development.
The film is based on the clash between lawyer Jack Thompson who wanted the games banned due to their excessive violence and their supposed link to real life violence.
Although a spokesman for the BBC wasn't available for comment, Rockstar issued a statement saying that they 'don't want trademarks misused in an unofficial depiction of purported events….'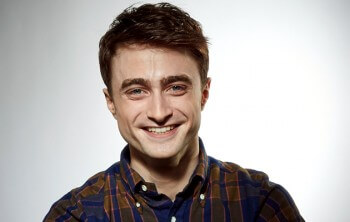 The film, which stars Daniel Radcliffe as Sam Houser of Rockstar and Bill Paxton as the US lawyer has already begun filming and is due to be screened later in the year.
If you are not aware of the history behind all this, it's worth noting that Jack Thompson is the crusading and bombastic lawyer whose alleged mission was to 'clean up' the entertainment industry and in particular video games. He took on numerous lawsuits against developers and publishers, most of which were thrown out.
Jack Thompson and 'professional misconduct'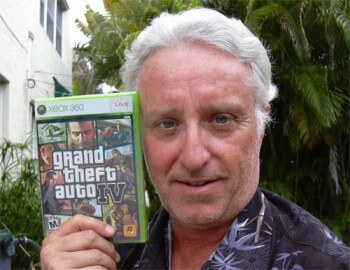 "We intend to hurt Hollywood. We intend to hurt the video game industry. We intend to hurt the sex porn sites." Jack Thompson. Source
'On March 14, 2007 Take-Two filed a lawsuit to stop Thompson from preventing the sale of Grand Theft Auto IV and Manhunt 2 to minors, claiming that Thompson's effort to block sales of its games through lawsuits violates the company's First Amendments rights. Responding, Thompson said, "I have been praying, literally, that Take-Two and its lawyers would do something so stupid, so arrogant, so dumb, even dumber than what they have to date done, that such a misstep would enable me to destroy Take-Two."' Source
In July 2008, Thompson was permanently disbarred by the Supreme Court of Florida for inappropriate conduct, including making false statements to tribunals and disparaging and humiliating litigants. Source.
Facebook lawsuit
Thompson filed a lawsuit for $40 million against Facebook in the U.S. District Court for the Southern District of Florida on September 29, 2009. Thompson claimed that the social networking site had caused him great harm and distress by not removing angry postings made by users in several Facebook groups. Thompson quietly dismissed his case less than two months later. Source.
Here's an NBC interview with Jack Thompson and it's interesting to note how the show presenter introduces Mr Thompson as a 'video game expert'.
[youtube]https://youtu.be/Ey–3YV6FCw[/youtube]
When I first read about this legal case, I thought it was a simple matter of intellectual property rights and their uses thereof, but clearly there are some delicate matters in attendance and Rockstar vs Jack Thompson is the real issue here.