In a slightly 'believable' turn of events, Lenovo, the world's No.1 in PC distributions according to Wikipedia have been caught distributing adware on their new laptops, straight out of the box!.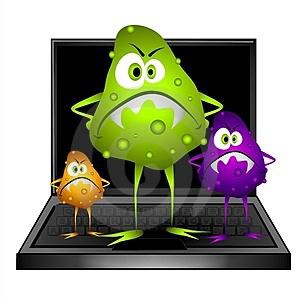 The adware, called Superfish, apparently injects third party ads on Google searches and other websites, all without the users permissions. If that weren't bad enough, some are claiming the adware actually installs it's own "self-signed" certificate on your computer which means effectively giving the adware the potential to spy on secure connections such as banking, bill paying, etc.
Mark Hopkins, an administrator for the company, spoke out in January …
We have temporarily removed Superfish from our consumer systems until such time as Superfish is able to provide a software build that addresses these issues. As for units already in market, we have requested that Superfish auto-update a fix that addresses these issues.
Even having withdrawn the software from their new laptops, it only appears this is a temporary halt and once other "unwanted" effects of this software are removed it could be all systems go again for Superfish and Lenovo, but with the increasing amount of bad press this seems to be stirring up, I have my doubts about it's reintroduction. All the same, the worlds most successful PC maker is now distributing adware and at its very best, this software is still intrusive, misleading and not something a user expects to be dealt when taking a brand new machine out the box. It just goes to show that even the most successful players in the market are attempting to monetise as much as possible and not, it would seem, considering the consequences for their users.
Although reports are saying those affected include new laptop users since around mid 2014, it's still uncertain if it affects many more. If you are a Lenovo laptop user and have any concerns about this software installed on your computer, you can normally confirm you have it by noticing small ads appearing down near the bottom of your computer screen, usually accompanied by the text "By VisualDiscovery".
The easiest way to get rid of it is to disable the service, as I have yet to find a foolproof method of uninstalling it completely, so follow these steps:
Press start button and type "services.msc" in the "search programs and files" box then hit Enter (Windows 8 use the windows button and the letter "R" for run then type "services.msc")
If the list of services aren't already sorted alphabetically, you can press the heading "name" to do so, and it will make it easier to find the service you are looking for which is called "VisualDiscovery"
Right-Click "VisualDiscovery" and select "properties".
Change the "Startup Type" from "Automatic" to "Disabled", then click "Apply", then click "OK".
If the "Status" column shows status "Running", right-click the "VisualDiscovery" service again and choose "Stop". Finally, close everything down and restart your machine.
It's worth noting also, that even after disabling that service, I'm unsure of the after-effects of the software. Ideally, you would remove the software in it's entirety but when I searched for removal instructions I came across a whole heap of uninstall guides relating to what I can only describe as "clones" of "SuperFish", or maybe earlier or alternative versions, so it's not really a simple removal procedure. It goes without saying that once you have stopped the service, make sure you don't have anything relating to "SuperFish" or "VisualDiscovery" in your program list, if you do, uninstall it or use a third party freeware uninstaller to assist you such as Revo Uninstaller.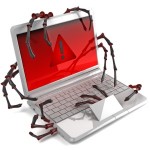 As for Lenovo, their attempt to capitalise is just typical these days, it's the world we live in, but just as most others do, they get greedy, sloppy and open up themselves and their users to a whole world of pain and discomfort. Unfortunately, many people either don't care or don't notice the intrusion such companies force upon them and so for the main, it's likely Lenovo will get away with it and sweep the matter under the table … remember IOBit and Malwarebytes, strangely enough even though IOBit were caught stealing intellectual property red handed, they are still one of the biggest software developers and distributors in the world … you know what they say, you can lead a horse to water lol !!
NOTE: Sophos Security has published removal instructions for Superfish here: How to get rid of the Lenovo "Superfish" adware