I was working on a list of Windows shortcuts in Google Docs. Docs is my app of choice for word processing as I use it on any of my devices even spending a lot of time in it while on the road using my iPhone. 
The list was fine but not in any kind of order. Using Ctrl+X and Ctrl+V to put it in order one line at a time was not going to cut it. Excuse the pun.
Win+A: Opens the Action Center
Win+Esc: Closes the Magnifier
Win+D: Hides all windows. Hit again to restore windows
Win+I: Opens the Settings app
Win+C: Activates Cortana listening mode
Win+Down: Minimizes the current window
Win+E: Opens File Explorer
Google Docs does not have a way to sort but there is an Add-on that will enable that feature.
Sorted Paragraphs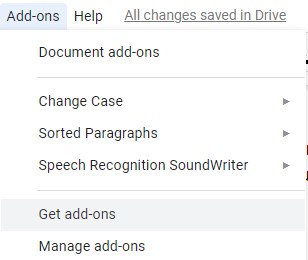 Click Add-ons and choose Get add-ons.

Search for Sorted Paragraphs.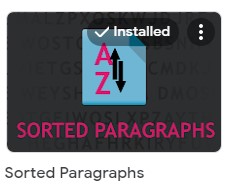 Install it.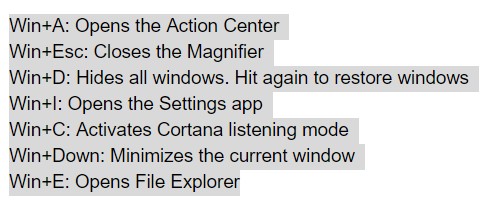 Now select all the items in the document you want to sort.
Click Add-ons and choose Sorted Paragraphs.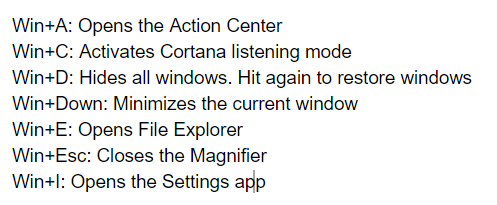 Click A-Z or Z-A and the list is sorted. 
Another tool for the toolbox. 
Dick
—