What would you look like as a zombie? Go to Make Me Zombie to find out. You'll need a clear photo of your face in a JPG, PNG, or GIF format. A minimum background also helps.
Go to their website and click on the big green MAKE ME ZOMBIE! button.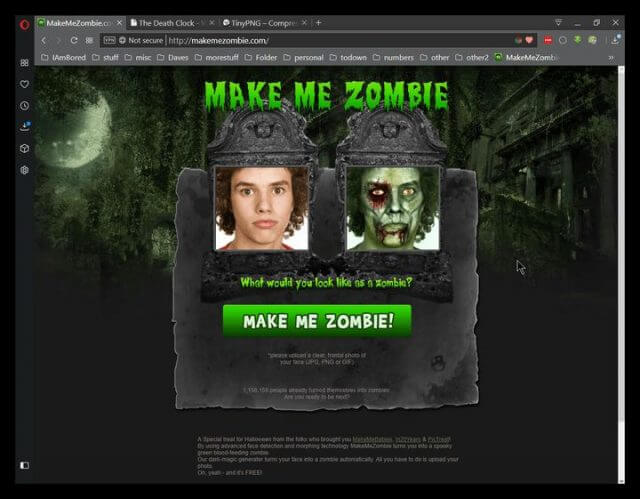 On the next screen Choose File, and find the picture you want to use.
You'll get a little pop-up in the middle of the screen (Play Across Zombieland). Play if you want or just click on Skip to go directly to your picture.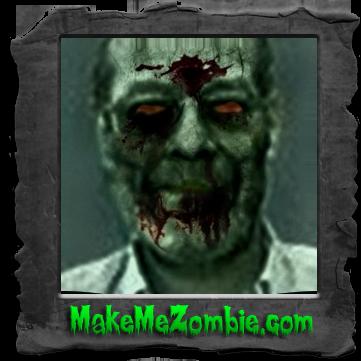 ←  (Zombie Ed note: I would not opt to "Play". Heimdal security flagged this as a possible phishing link. You have been warned. Simply 'Skip" and get your image.)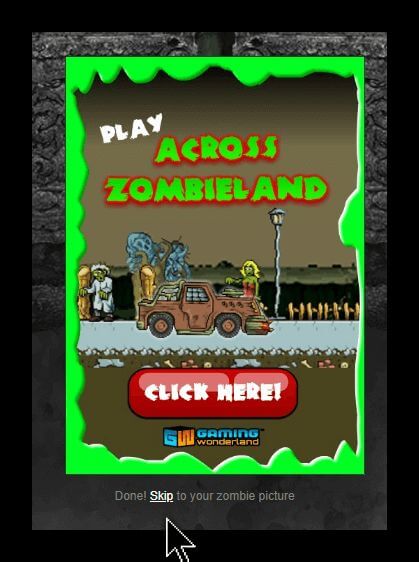 You will be taken to your zombiefied picture. Click on Save Image to save it to your computer.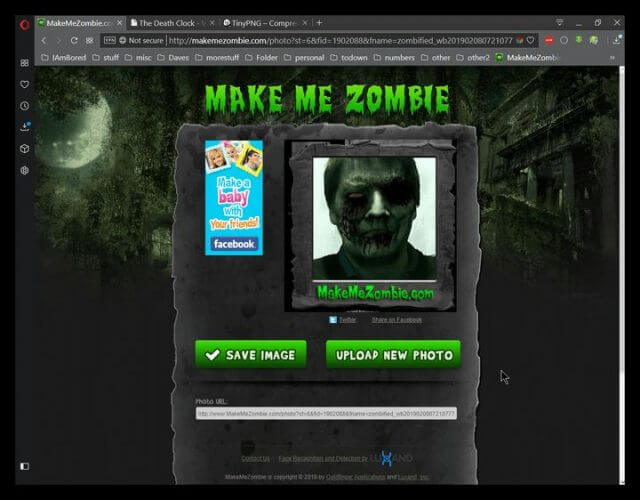 I was going to wait for Halloween to write this… but… MUST EAT BRAINS NOW.
—