Giveaways & Contests
Dave's Computer Tips is working hard to bring top-quality software to our readers. Please note that none of the upcoming contests and giveaways are etched in stone. Changes may be made to this list at any time. Here's what's happening…
Expired!
Winners Announced!
Jeremy Gray
Nicola
John Lehman
Terese M
Jane Bogetti
Winners will be notified by email.
Thank you to everyone who participated in our contest.
Ashampoo has graciously offered our DCT readers a chance to win one of five licenses for their new Backup Pro 15 software. At the time of writing these licenses are normally valued at $49.99 (US) but are currently discounted to $29.99. If you enter our contest, you might just win a copy for free!
"Ashampoo® Backup Pro 15 takes the fear out of viruses, ransomware, or hardware issues! Experience an easy to use well-designed but powerful backup solution. The new Ashampoo® Backup Pro 15 offers you all possible storage options: Back up single files to entire partitions to local drives or online storage providers. In addition, the program is light on resources, gets out of your way and does all the heavy lifting in the background. Naturally, it can also restore your backups. Ashampoo® Backup Pro 15 even comes with a bootable rescue system to restore your system in the event of major system failure!" ~ Ashampoo
This giveaway contest has ended. You can still read all about it on this Ashampoo Backup Pro 15 Overview & Giveaway page.
Running Now!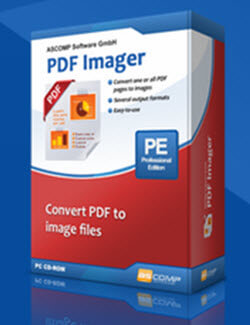 ASCOMP has an all-new offering, PDF Imager, and they have kindly offered DCT readers five licenses for a giveaway contest! These licenses are currently valued at $13.90 (US) but you can have a chance to win your free copy by entering this contest.
"Anyone who should ever sign a PDF document knows the problem: How do I convert a PDF into an image file so that I can insert my signature graphic in Paint or Photoshop at the desired location?
With PDF Imager, this is child's play! The software converts one or, if desired, all pages of the selected PDF document into an image file. The most common image formats are supported. In addition to BMP, JPEG and PNG, EPS, GIF and TIFF are available as target formats." ~ ASCOMP
This contest is running now and will end on November 18, 2021. You can read all about it and enter the contest on this ASCOMP PDF Imager Overview & Giveaway page.
Coming Soon!
Audials has generously provided us with five licenses for their all-new Audials One 2022 for a DCT giveaway contest. Audials has several pricing schemes available including a buy-once option for $59.90. Of course, you could simply enter this contest for your chance to win a free copy!
"Record movies, series, and television from streams. It's automatic, fast, convenient, and always in top video quality. Create your own movie collection!
Save your favorite songs from any music streaming service. Easy, fast, legal, and top quality. Enjoy your music collection everywhere!" ~ Audials

This giveaway contest is scheduled to begin on November 19 and will run through December 2, 2021. Don't miss your chance to enter this contest!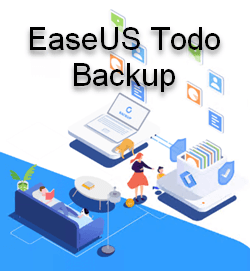 Our friends at EaseUS have given us five licenses for the latest version of their outstanding backup software, Todo Backup 13.5. At the time of writing these one-year licenses are valued at $39.95 (US) each. EaseUS also offers monthly, and lifetime license payment options. There is also a 30-day trial period so you can try before you buy.
"Losing data is very discouraging. To protect data, regular backup makes sense. EaseUS Todo Backup is a reliable data backup software for home users, backing up and restoring files fast on a Windows-based computer." ~ EaseUS
This giveaway contest is scheduled to begin on December 3rd and will end on December 16, 2021. Todo Backup is a top-notch backup solution. You don't want to miss your chance to win a free copy of this outstanding program.
---
That's it for now. Be sure to visit often so you don't miss these great Contests and Giveaways! And don't forget, there are other informative and entertaining articles posted by our writers during the week as well.
Visit us on:
---
If you would like to see a specific piece of software promoted as a giveaway contest on DCT, please let us know and we will do our best to make that happen.
DCT
—