Giveaways & Contests
Dave's Computer Tips is working hard to bring top-quality software to our readers. Please note that none of the upcoming contests and giveaways are etched in stone. Changes may be made to this list at any time. Here's what's happening…
Running Now!
ASCOMP has graciously given DCT five licenses to run a giveaway contest for their Backup Maker Pro Edition software.
These licenses are currently each valued at $39.90 (US). ASCOMP does offer a Free Standard edition for private use which will also include information pop-up windows.
"BackUp Maker automatically stores your files and at the same time offers an intuitive functionality. Select your data, optionally set automatization for scheduled backups, select its destination and within an instant, your valuable documents are transferred in zip format to a hard drive, USB flash drive or directly to the Cloud as scheduled or according to circumstances." ~ ASCOMP
This giveaway contest is live now and will end on March 10, 2022. You can read all about it and enter this contest on this ASCOMP Backup Maker Overview & Giveaway page.
We all need backups and this is a wonderful opportunity to get a free copy of a great program.
Coming Soon!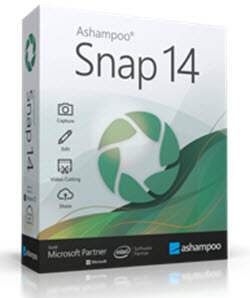 Ashampoo has given DCT readers a chance to win one of five licenses for their Snap 14 software in a giveaway contest. These licenses are currently valued at $39.99 (US) but have been given a 50% discount to $19.99. This is a great time to have a look at one of the best screen capture programs around. Of course, you can always try your chance at winning a free copy of this software by entering this contest.
"With Ashampoo Snap 14, capturing screenshots or videos almost feels like magic! Anything you see on your screen is faithfully captured along with numerous smart settings. The built-in editor takes care of post-processing and file management. But Snap also gives you multiple tools to make your screenshots more meaningful: Auto-numbering, comments, shapes, cliparts and other items help you tell your story visually and in style! Whether you're working from home, quickly need to explain a procedure or plan to create an entire tutorial, Snap 14 has got the tools you need!" ~ Ashampoo
This contest is scheduled to begin on March 11 and will end on March 24, 2022. Keep your eyes open for this one.
---
That's it for now. Be sure to visit often so you don't miss these great Contests and Giveaways! And don't forget, there are other informative and entertaining articles posted by our writers during the week as well.
Visit us on:
---
If you would like to see a specific piece of software promoted as a giveaway contest on DCT, please let us know and we will do our best to make that happen.
DCT
—