EaseUS Christmas and New Year Celebration
Our friends at EaseUS are discounting some major software and giving away some others in celebration of this year's holiday season. They even have a game set up for you to play in order to win some free licenses. Click on the colored squares as they scroll down to get a score over 50 to win. Have fun!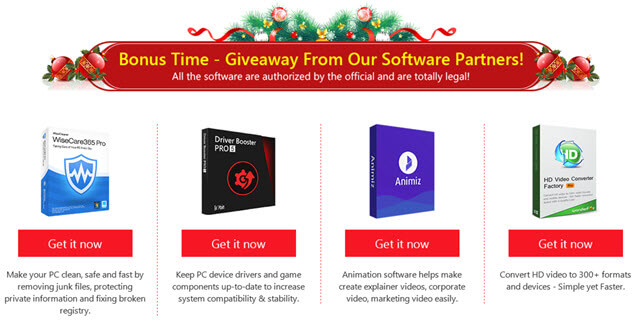 You can check out this EaseUS Promotional page to see the great offers they have in store for you. This promotion will end on January 4, 2018.
A big thank you to EaseUS for notifying us about this offer!
Happy Holidays to everyone!
—