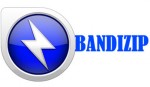 There is no shortage of free archiving tools, including 7-Zip and PeaZip among the most popular offerings. I could never get my head around 7-Zip's interface myself so my personal favorite has always been PeaZip portable. The PeaZip developers went over to the dark side some time back, bundling the Open Candy adverting module with its installer, however, the portable version has remained bundle free.
I first came across Bandizip some time back when it was primarily an enhanced alternative to Windows native zip tool, but the program has matured and improved quite a bit since then, including added support for major archiving formats.
Bandizip Portable – The Software
Scanning both downloaded portable and installable Bandizip executables through Virus Total came back 100% clean.
Bandizip portable consists of a 2.4 MB zip download extracting to 4.39 MB (Windows 8.1 64-bit system). Running the software opens Bandizip's minimalistic yet intuitive interface: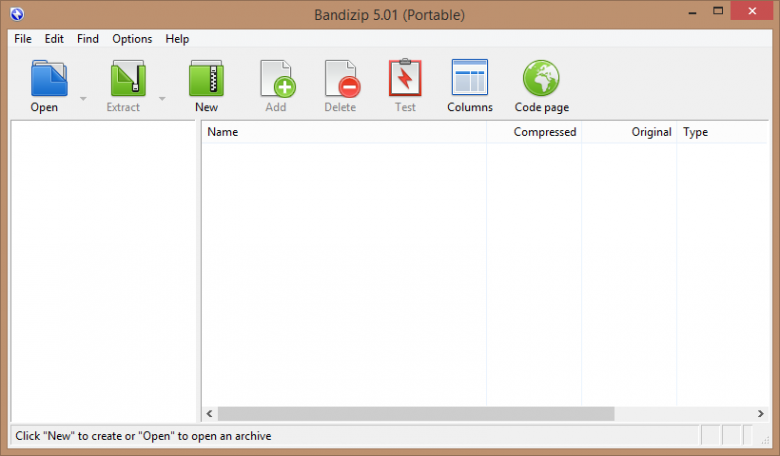 File associations can be set via Options>Settings>Association. Select all, essentials only, or just those formats you specifically want Bandizip to handle: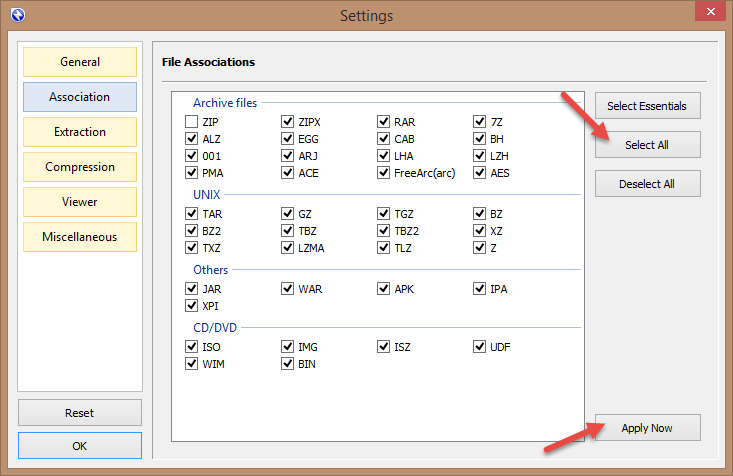 The installable Bandizip version provides more in the way of options, including additional context menu configurations but most users will find the portable version adequate. For example; installing Bandizip replaces the icon for associated archives with the Bandizip icon and allows users to open archives direct simply by double clicking the file. However, the portable version adds an item into the right click context menu to ultimately achieve the same result: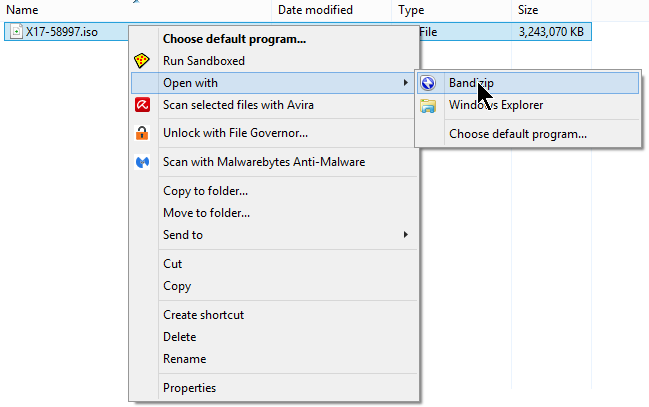 In this example we are working with a Windows 7 ISO – select Open with>Bandizip and it will open in the Bandzip interface. From there it is a simple matter of clicking on the "Extract" button to extract the contents: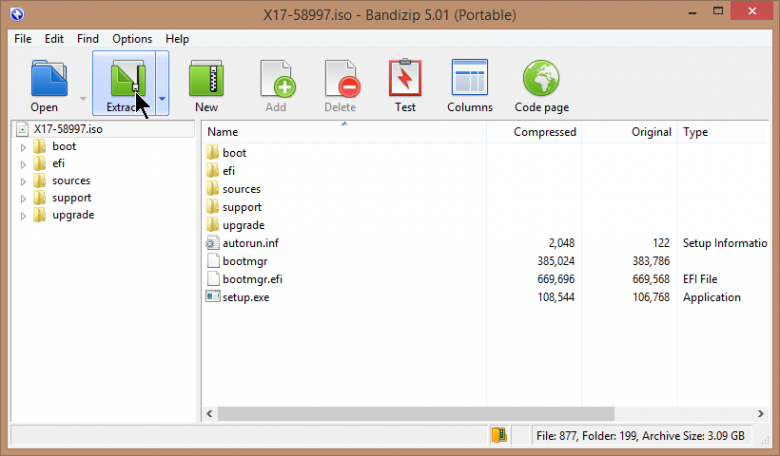 While Bandizip may not support a multitude of formats for creating archives, it does include the important ones, including zip and 7z. There are 30 formats supported for extraction, including RAR, ISO, and IMG:
Supported Formats – Archiving and Extracting: Zip(z01), ZipX(zx01), TAR, TGZ, 7Z(7z.001), and EXE(e01).
Supported Formats – Extracting only: RAR(part1.rar, r01), ACE, ALZ, APK, ARJ, BH, BZ, BZ2, CAB, EGG, GZ, J2J, JAR, IMG, IPA, ISO, LHA, LZH, LZMA, PMA, TBZ, TBZ2, TGZ, TLZ, TXZ, UDF, WAR, WIM, XZ, and Z.
Bandizip also includes options to split volumes, add password protection, create self-extracting archives, select from a range of compression levels, plus unicode support:
Bandizip Key Features
Support for Unicode to display international characters.
Bypass files that don't compress well using the "High Speed Archiving" function.
Extract files to the destination folder directly using the "Fast Drag & Drop" function.
Create self-extracting files (.EXE) and multi-volume (split) archives.
Optional archive encryption using ZipCrypto and AES 256.
Context Menu access including the "Preview Archive" function.
Create or extract multiple zip files simultaneously from windows explorer.
Bandizip Installable Version
Just a couple of points regarding Bandizip installable – As I said earlier, the installable version offers more in the way of options and settings. For example, file associations can be set automatically during the installation process: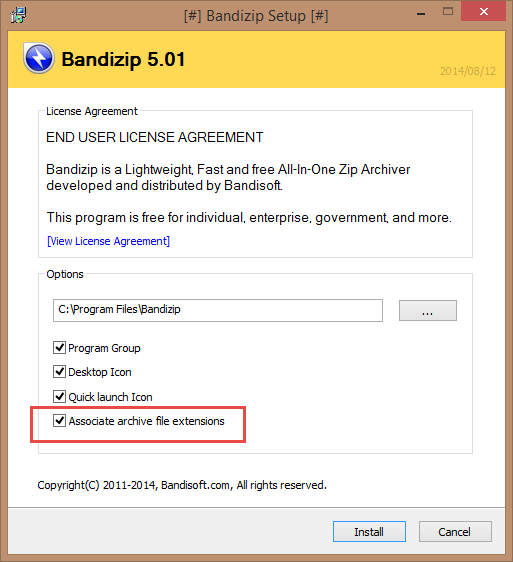 And, if you compare the left hand panel in the following "Settings" screenshot with that of the portable version posted earlier in the article, you'll notice a couple of additional menu items, namely Context Menu and Language options: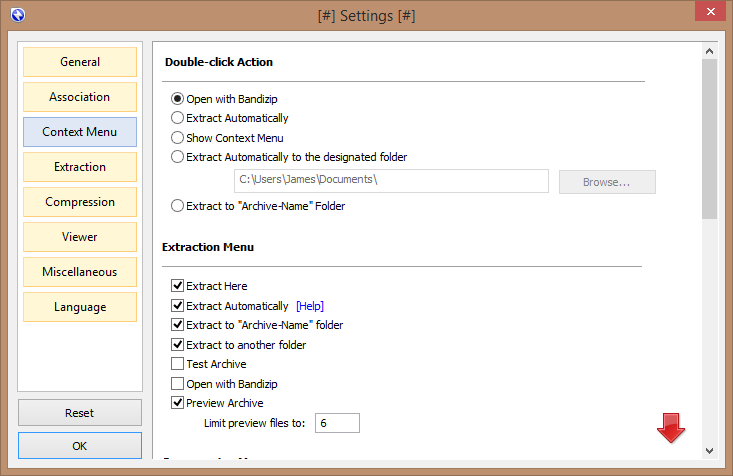 By the way; Bandizip installs 100% clean with zero bundling or unwanted extras.
Bandizip – Bottom Line
Bandizip is very simple to use and includes all the right options, especially when it comes to extracting and/or browsing archives. Throw in the fact that it is 100% clean, portable, and free, and that's why it is now my archive tool of choice.
The developer has also set up a comprehensive help page which explains Bandizip's features and functions in detail, including features such as unicode support and fast drag and drop, check it out here:  http://www.bandisoft.com/bandizip/help/